By
admin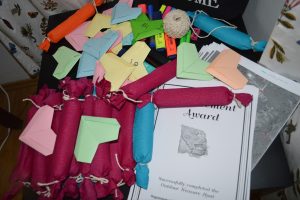 Between 7th and 14th of February there was a school holiday. We, at Curba de Cultură took advantage of it and we even had activities planned in two locations in two different projects. Anyhow here we will talk about what our EVS volunteers prepared, but if you want to find out more about that period click here.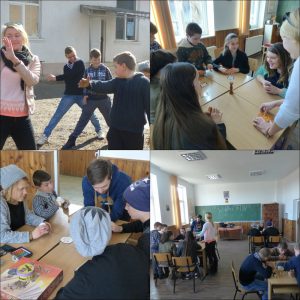 Under the name of Winter Fun, Liina and Ania with the help of Franck and Sophie organised three captivating days for the children and youngsters in Schiulești.
Tuesday was boardgames day – children had the opportunity of learning new boarding games, practicing or even teaching others how to play. The games form Curba de Cultură's collection proved their value and utility once more.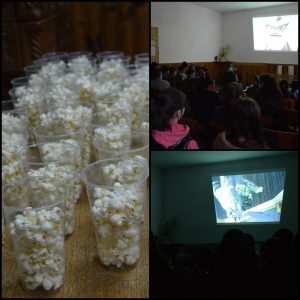 Wednesday in the afternoon the girls projected Monster Inc, a funny and catchy animation to which they added popcorn and so the day ended in an optimistic and joyful note.
Friday was the day which brought a Treasure Hunt. And even though there was lots of wind and a cold weather the hunt for finding the clues which lead to the treasure heated up everyone, organizers and participants at the same time.
Între 7 si 14 Februarie a fost vacanță școlară. Noi, la Curba de Cultură am profitat de asta și am avut chiar activități planificate în două locații, în două proiecte diferite. Aici vom vorbi însă despre activitățile pregătite de voluntarii SEV, dar dacă doriți să aflați mai multe despre perioada respectivă, click aici.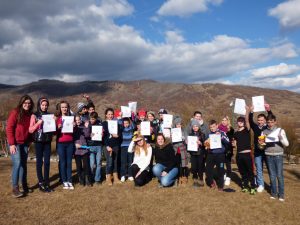 Sub numele de Winter Fun, Liina și Ania, cu ajutorul lui Franck și al lui Sophie au organizat trei zile captivante pentru copii și tinerii dind Schiulești.
Marți a fost ziua de boardgames – copii au avut ocazia de a învăța noi jocuri, de a le exersa pe cele pe care le știau deja și de a-i învăța pe ceilalți să joace. Jocurile din colecția Curbei de Cultură s-au dovedit încă o dată valoroase și utile.
Miercuri după amiază fetele au făcut proiecție de film, Monster Inc. o animație captivantă și amuzantă căreia i-au adăugat popcorn. Așa se face că ziua s-a încheiat într-o notă optimistă și distractivă.
Vineri a fost ziua care a adus Vânăoarea de Comori. Și chiar dacă a fost o zi cu mult vânt și vreme rece, cursa găsirii indiciilor care au condus spre comoară ia- încălzit pe toți, organizatori și participanți deopotrivă.