By
Sorin Berbecar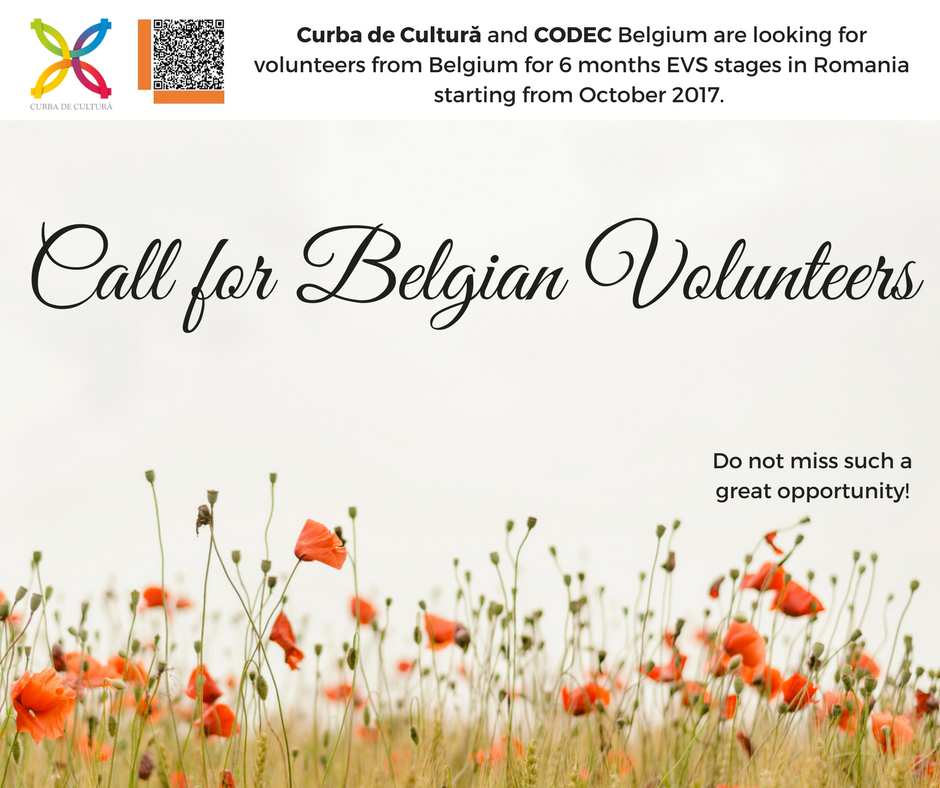 Curba de Cultură is looking for a Belgian volunteer for  six months EVS in Izvoarele, a nice and cozy Romanian village.
Together with our partner CODEC Belgium, we are developing and implementing an EVS for Belgian youngsters who would like to do this service in Romania, starting from spring 2018.
The profile of the volunteer we are looking for:
motivation to live and work in rural area for 6 months
motivation to work with youngsters and children
basic knowledge of English
The activities we propose:
promoting non-formal learning and volunteering through presentations and activities
non-formal learning activities with children in schools and with youngsters in the youth centre
organizing outdoor cinema nights
managing the library within the youth centre
organizing foreign language classes and cultural events
writing articles and blogposts
reporting and documenting activities
The support we offer:
accommodation in a traditional Romanian house
pocket money and budget for food
phone sim card and monthly credit for it
bus permits for local transport
international travel costs up to 275 EUR reimbursed in the end of the stay
Romanian language classes through OLS system
mentor support for personal development
coordinator support for implementing activities
complete medical insurance through Cigna Insurrance Plan
Youthpass certificate
two international trainings provided by the Romanian National Agency
internal training for nonformal education methods and communication techniques
smiles and hugs
Other details about the project:
Curba de Cultură focuses on teenagers and youth development. Our mission is to use non-formal education as a complementary method to the formal educational system for young people. We want to create the premises for a better development of the young people and their more suited integration within their respective communities. We want to make young people aware that they actively belong to their local and national culture.
CODEC Belgium – Promotes the European policies and values that will improve the economic and social well-being of people around the world. At CODEC you will meet design thinkers, project managers, communicators, education specialists, technology and social media experts that can respond to your organisation's needs and understand the social challenges you wish to address.
Length: 01.06.2018 – 30.11.2018
Location: Izvoarele, Prahova County, Romania (the historical region of Walachia)
Sending/Coordinating organization: CODEC Belgium
Hosting Organization: Curba de Cultură
If we caught your attention send us a CV and motivation letter at sorin@curbadecultura.ro by 25.04.2018
Also if you want to know more do not hesitate to ask using the same e-mail.
P.S. Explore this webpage to find out more about the community, the work and the volunteers we host.