By
Kevin
Bună,
Mă numesc Kevin, am 22 de ani, sunt din Angers, Franța, și fac voluntariat prin programul "Service Civique" cu organizația "Parcours le Monde" în cadrul proiectului ENVIE.
Despre mine: Iubesc copiii, sunt pasionat de natură și animale, sunt zâmbitor și bine dispus, sportul în general este viața mea.
Mă aflu în Curba de Cultură pentru că m-a trimis "Parcours Le Monde" pentru un proiect de 3 luni. Principalul motiv pentru care mă aflu aici este să fac activități cu tinerii, fie că e vorba de sport, arte și meserii, etc. … Sunt aici și pentru a-mi schimba stilul de viață, aș vrea să mă deschid mai mult, să cunosc oameni noi, să învăț despre cultură, engleză și română de asemenea (pentru că nu vorbesc absolut deloc engleză
) Sunt foarte fericit să fiu aici, România este o țară incredibilă.
Visul meu ar fi să deschid un sanctuar pentru animale în dificultate sau un adăpost pentru cei mai nevoiași.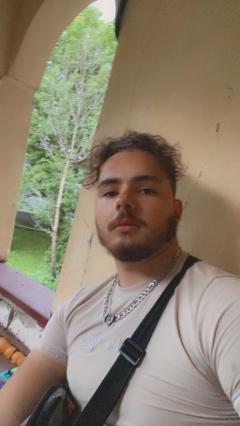 Hi,
My name's Kevin, I'm 22, I'm from Angers in France, I'm doing a "Service Civique" with Parcours le Monde, with a project called "ENVIE".
About me : I love children, I am passionate about nature and animals, I am smiling and good humour, sport in general is my life.
I'm in Curba de Cultură because "Parcours Le Monde" sent me here for a 3-month project. The main reason I'm here is to do activities with the young people, whether it's sport, arts and crafts, etc. …. I'm also here to change my lifestyle, I'd like to open up more, meet new people, learn about the culture, English and Romanian too (as I speak absolutely no English
) I'm really happy to be here, Romania is an incredible country.
My dream would be to open an animal sanctuary for animals in distress or a shelter for the most destitute.