By
Isabella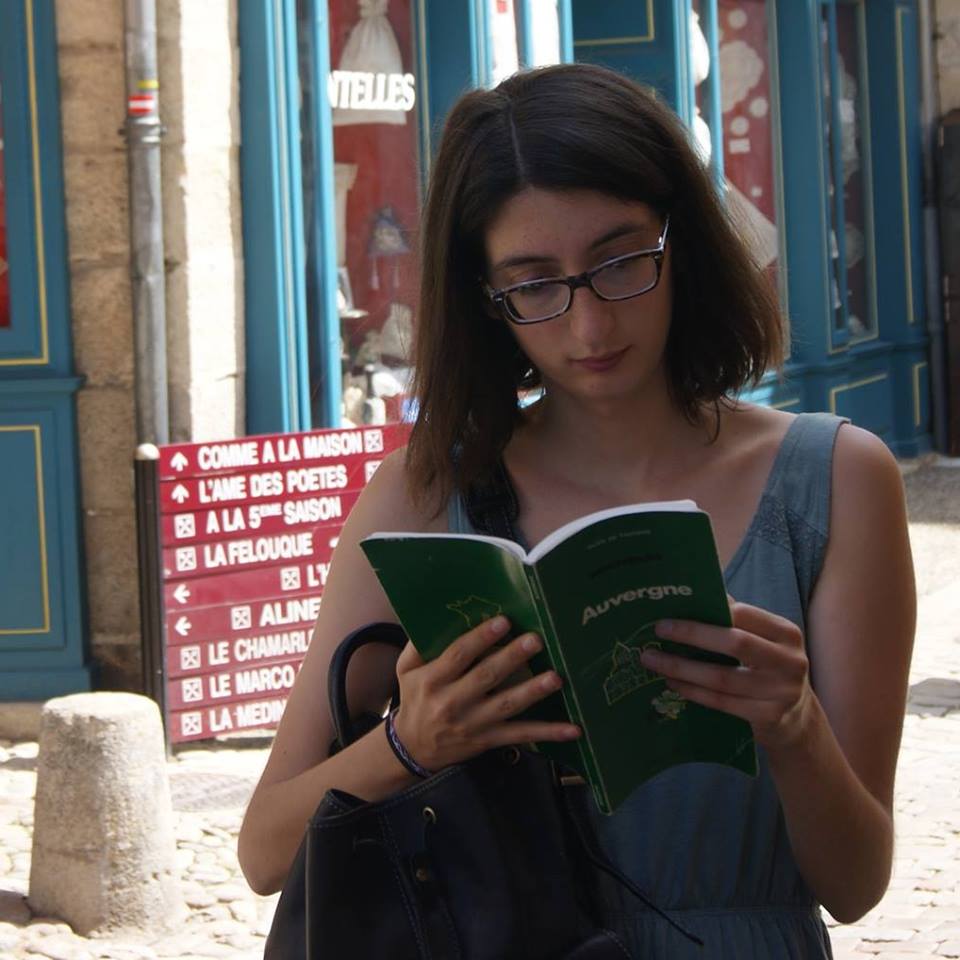 Finally, after years living among French people who could not pronounce my Italian name, I am happy to say that here in Romania (most) people actually get it right on the first try. Nice!
I moved from Italy to France more than five years ago to attend university in Paris. I studied history there and also learned how to be on time and complain about everything (but mainly politics and public transport). Who would have thought that I'd end up in this tiny Romanian village?
I wasn't even exactly planning on doing an EVS, I sent an application only because the project sounded so amazing. And then I got accepted! I'm sure coming here is going to be the best decision of my life.
I can't wait to learn Romanian and be able to talk to people here. It sounds so familiar and very different from Italian at the same time. I have a passion for learning languages, so I want to learn as much as I can while I'm here!
În sfârșit, după ce am locuit câțiva ani printre francezi care nu puteau să îmi pronunțe numele corect sunt foarte fericită să afirm că în România oamenii (cea mai mare parte a lor) reușesc să o facă din prima. Super!
M-am mutat din Italia în Franța acum mai bine de 5 ani pentru a studia în Paris. Am studiat istorie aici și am învățat de asemenea cum să fiu punctuală dar și cum să mă plâng de orice (în principal de politică și de transportul public). Cine s-a gândit că voi sfârși într-un mic sătuc românesc? Nu plănuiam să fac SEV, am trimis aplicația doar pentru că proiectul suna grozav. Și apoi am fost acceptată! Sunt sigură că venirea mea aici a fost cea mai bună decizie pe care am luat-o în viață.
Abia aștept să învăț română și să fiu capabilă să vorbesc cu oamenii aici. Limba sună atțt de familiar și diferit totodată. Dar eu sunt pasionată de învățarea limbilor și vreau să învăț cât mai mult cât timp sunt aici!
---
Isabella se află în România pentru o perioadă de 12 luni, din iunie 2017 până în mai 2018 în cadrul proiectului Izvoarele Unveiled (ref nr 2016-3-RO01-KA105-035584), proiect co-finanțat de Uniunea Europeană prin Programul Erasmus+ și implementat în România de Asociația Curba de Cultură.