By
admin
People start getting more and more acquainted with six foreigners in the community, with what they are doing and moreover with participating in what the EVS volunteers provide in terms of leisure time activities.
Oamenii încep să să se familiarizeze tot mai mult cu cei șase străini găzduiți în comunitate, cu ceea ce fac ei și mai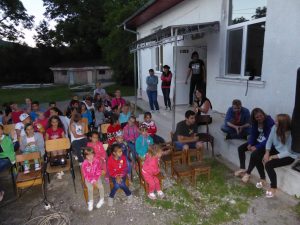 ales cu participarea la ceea ce voluntarii SEV oferă când vine vorba de activități de timp liber.
Așa se face că serile de film și zilele dedicate jocurilor de societate în cadrul centrului de tineret Curba de Cultură sunt frecventate de tot mai mulți participanți, în majoritate copii și tineri.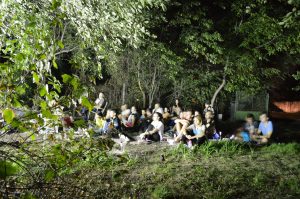 This is how it happens that cinema nights and the boardgames days, within Curba de Cultură's Youth Centre, have more and more participants, children and youngsters in majority.