By
admin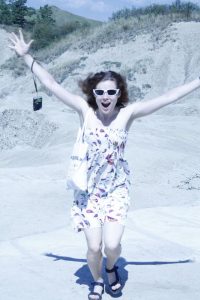 I have been working with Erasmus students for several years, the activities I have done or seen had led me to realize how important it is to "study" other countries' – language, habits, mentality…  During my studies I also noticed how important it is to lead other young people, especially those with disadvantage background, to study not just languages, but other cultures and habits, too. It helps with self-development as well as community development.
But all the opportunities I could take gave me no more than nice memories and just a hint of real experience. In my region are many people, younger or older, who would deserve better (better opportunities, activities etc.) and I would like to offer it. This is the reason why I am highly interested in abroad volunteering. I would like to enhance my communicative and language skills, learn other country´s language and system of work with youngsters (and volunteers). Moreover I would like to offer you my enthusiasm, openness and diligence.
Am lucrat pentru câțiva ani cu studenți Erasmus, iar activitățile pe care le-am făcut, m-au făcut să realizez cât de important este să "studiezi" limba, obiceiurile, metalitatea altor țări. De-a lungul studiilor mele am observat cât de important este să ghidezi tinerii, în special pe cei provenind din medii defavorizate, să studieze nu doar alte limbi dar și ale culturi și obiceiuri. Acest lucru contribuie la dezvoltarea personală dar și la cea a comunității.
Dar toate aceste activități nu mi-au oferit decât amintiri frumoase și doar gustul unei experiențe reale. În regiunea mea există mulți oameni, tineri și bătrâni, care ar merita mai mult (șanse mai bune, activități mai bune etc) și mi-ar plăcea să le ofer asta. Acesta este motivul pentru care sunt atât de interesată de voluntariatul internațional. De asemenea mi-ar place să îmi îmbunătățesc abilitățile lingvistice și de comunicare, să învăț o altă limbă și un sistem de lucru cu tinerii (și voluntarii). În plus vreau să ofer entuziasmul, deschiderea și să îmi dau toată silința.
---
Anna se află în România pentru o perioadă de 6 luni, din august 2016 până în ianuarie 2017 în cadrul proiectului Building Youth Supportive Communities 2 (ref nr 2016-1-Ro01-KA105-024246), proiect co-finanțat de Uniunea Europeană prin Programul Erasmus+ și implementat în România de Asociația Curba de Cultură.