By
admin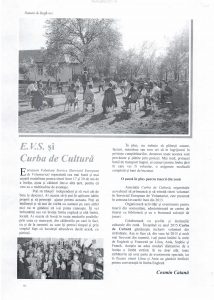 Asociația Curba de Cultură a fondată în 2013 însă oamenilor din spatele ei le-a venit ideea înfințării acesteia și a unui centru de tineret cu mult mai multă vreme în urmă. De patru ani însă Curba de Cultură schimbă lucruri în comunitatea izvorană prin proiectele pe care le implementează, cu ajutorul partenerilor și al finanțatorilor săi.
Din 2015, pe lângă schimburi de tineri și cursuri de formare, Curba de Cultură găzduiește și voluntari SEV în cadrul proiectelor Erasmus+. Acest lucru a dus la o creștere neașteptată a impactului pe care organizația îl are la nivel local, regional și chiar național.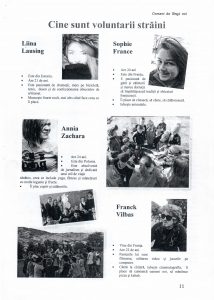 În 2016 colaborarea dintre asociație și școlile locale în diferite activități și evenimente a fost evidențiată și în presa locală și nu o dată. În imagini puteți vedea articole despre SEV, precum și scurte portrete ale voluntarilor găzduiți.
Curba de Cultură was founded în 2013 but the idea behind it is way longer. For four year already Curba de Cultură is changing things in Izvoarele community through its projects and with the help of its partners and its financiers.
From 2015, apart from Youth Exchanges and Training courses, Curba de Cultură started to host EVS volunteers in Erasmus+ projects. This thing led to an unexpected impact increase upon local, regional and even national level, the organization has.
În 2016 the collaboration between association and local schools for different activities and events was underlined by the local media and not just once. In the pictures above you can see articles about EVS as well as short portraits of the hosted volunteers.