By
admin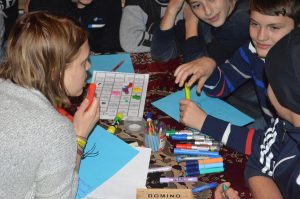 De acum înainte în fiecare vineri de la ora 17.00 Liina și Ania vă așteaptă la Curba de Cultură pentru un eveniment intitulat English Speaking Meeting – Întâlnirea de vorbit engleză. Cele două fete vor pregăti de fiecare dată jocuri și activități interesante menite să vă provoace să discutați subiecte variate și să vă reducă teama de a folosi cunoștințele de limbă engleză.
From now on, every Friday at 17,00 Liina and Ania are waiting for you at Curba de Cultură for an event named English Speaking Meeting. Every time the girls will prepare games and interesting activities meant to provoke you  to discuss varied topics and to reduce your fear o use your English knowledge.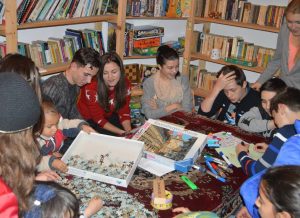 Cele câteva poze de la prima întâlnire sper să vă convingă că merită să treceți măcar odată pe aici.
The few pictures presented bellow will convince you, I hope that it worth stopping by at least once.