By
admin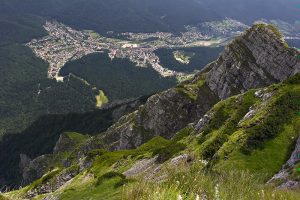 Serviciul European de Voluntariat are mai multe ramuri pe care acționează. Una dintre cele mai importante este cea de învățare. Da, ați înțeles bine, nu doar în școală înveți, ci înveți tot timpul prin orice faci. În cadrul SEV înveți în cel puțin două moduri:
1. experimentând un stil de viață diferit într-o țară diferită și trăind independent.
2. luând parte la o serie de traininguri de educație non-formală care fac parte din Ciclul de Învățare SEV. Și acesta curprinde un Pre-departure Training, un On-Arrival Training, un Mid-Term Evaluation (pentru stagiile mai lungi de 6 luni) și un Post-EVS Meeting la întoarcerea în țară.
Acum vă voi explica pe scurt în ce constă un On-Arrival Training: principalul obiectiv al trainingului este să familiarizeze voluntarii cu țara gazdă, să îi pregătească pentru experiența SEV. OAT ajută voluntarii să facă față provocărilor culturale și de ordin personal. De asemenea îi ajută să se cunoască mai bine și să stabilească legături. Voluntarii primesc și îndrumare pentru a preveni crize și conflicte. Lungimea unui astfel de training este în medie de 5 zile și se desfășoară la începutul stagiului. În România ele sunt organizate de cele mai multe ori într-una din faimoasele stațiuni montane de pe Valea Prahovei.
European Voluntary Service has more ways in works. One of the main ones is the learning dimension. Yeah, you understood well, you don't learn just in school, you learn no matter what you do. and during EVS you learn in at least two ways:
1. by experimenting a different life style în a different country and living independently.
2. taking part in  series of nonformal educational trainings which are part of the Learning Cycle of EVS. This cycle consists of Pre-departure Training, On-Arrival Training, a Mid-Term Evaluation (for stages longer than 6 months) and a Post-EVS Meeting after retunring to the home country.
Now I'll shortly explain what On-Arrival Training is: the main objective of the on-arrival training is to introduce the volunteers to the host country, preparing them for the service period and the EVS experience. On-arrival training helps the volunteers adapt to cultural and personal challenges. It allows volunteers to get to know each other and to build a network. Volunteers should also receive guidance on conflict prevention and crisis management. The length of such a training is in average 5 days and it is hold in the beginning of the stage. In Romania they are organized most of the times in one of the famous ski resorts from Prahova Valley.
This is all for now, but we'll keep you updated.