By
Stefanie Kindle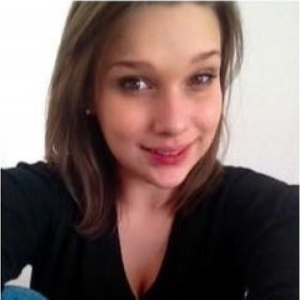 Hi! My name is Stefanie and I am from Liechtenstein. Before coming here to participate in the project, I finished my studies at the college of education in Basel, Switzerland, to become a primary school teacher. Due to this fact, I decided to take a gap-year and go to a foreign country to gain new experiences before I am looking for my first job as a primary school teacher.
Salut! Eu sunt Stefanie și sunt din Liechtenstein. Înainte de a lua parte la acest proiect am studiat la coelgiu in Basel, Elveția pentru a deveni profesor în învățământul primar. Din acest motiv am decis să îmi iau un an liber și să plec în altă țară pentru a dobândi o nouă experiență înainte să caut primul loc de muncă ca învățător.
After having read the description of the project, I was totally fascinated because I like the idea of bringing nonformal education and interculturality to young people. I regard it as an exciting and various job where you get in touch with other people.
I am really looking forward to make new experiences and extend my knowledge. On top of it, it would be quite exciting to get to know to new people, a new culture and another country.
După ce am citit descriere proiectului am fost fascinată total, deoarece îmi place ideea de a aduce educația nonformală și interculturală tinerilor. Îmi pare a fi un loc de muncă unde sunt în contact cu o mulțime variată de alți oameni.
Chiar sunt foarte dornică să încerc aceste noi experiențe și să îmi îmbunătățesc cunoștințele. În plus va fi foarte incitant să cunoasc alți oameni, o altă cultură și o altă țară.
---
Stefanie se află în România pentru o perioadă de 9 luni, din septembrie 2017 până în mai 2018 în cadrul proiectului Volunteer for Rural Communities (ref nr 2017-2-LI01-KA105-000049), proiect co-finanțat de Uniunea Europeană prin Programul Erasmus+ și implementat în România de Asociația Curba de Cultură.