By
Maewen Cheval
Bună,
Mă numesc Maëwen și fac parte din proiectul "Bucătăria Comunitară" al Curbei de Cultură.
Sunt din Franța, originară din Bretania, în nord-vestul Franței.
Întotdeauna mi-am dorit să călătoresc, mai ales de când surorile mele au început să călătorească peste tot, încă de când eram copil mi-am dorit să mă alătur lor, acum că am terminat liceul pot.
Nu-mi pot imagina viața fără să călătoresc, vreau să merg peste tot și să văd totul. Dar, deocamdată, să ne concentrăm pe România.
Nu sunt voluntar de mult timp, dar până acum îmi place foarte mult, a fost exact ceea ce aveam nevoie în viața mea.
Am venit în România pentru că îmi place să călătoresc și mai ales să călătoresc pentru a descoperi noi culturi, în liceu am studiat literatură și cultură engleză, iar la sfârșitul liceului am călătorit o lună de zile prin Marea Britanie. Anul trecut am mers la facultate pentru a studia literatura și cultura rusă.
Am plecat de la universitate pentru că pentru mine învățarea unei limbi noi, a unei culturi noi nu se face într-o sală de clasă toată ziua, ci în țara pe care o studiezi, trebuie să fii pe deplin în cultură pentru a vedea cum este.
De asemenea, întotdeauna mi-a plăcut să învăț o limbă nouă, în copilărie am învățat bretonă (vechea limbă a Bretaniei), apoi am învățat engleza și germana, anul trecut am început să învăț rusa și acum să învăț româna = )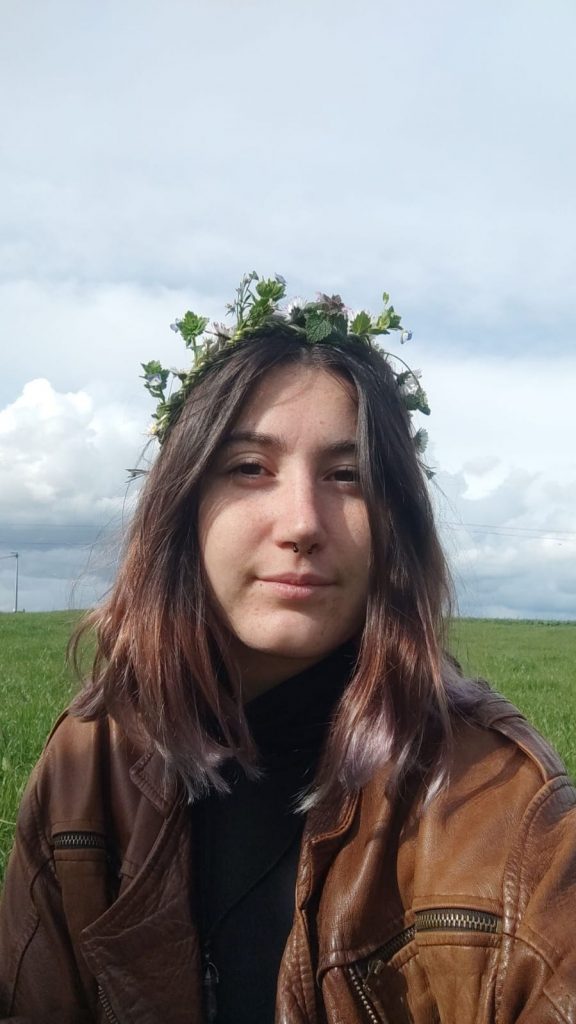 Hi,
My name is Maëwen and I am part of the "Community Kitchen" project of Curba de Cultură.
I am French, originally from Brittany in the North West of France.
I always wanted to travel, especially since my sisters started traveling everywhere, since I was a child I wanted to join them, now that I finished high school I can.
I can't imagine my life without traveling, I want to go everywhere and see everything. But for now, let's focus on Romania.
I haven't volunteered for long but so far I love it, it was exactly what I needed in my life
I came to Romania because I like to travel and above all to travel to discover new cultures, in high school I studied English literature and culture and at the end of high school I spent a month traveling around the United Kingdom. Last year I went to university to study Russian literature and culture.
I left university because for me learning a new language, new culture is not in a classroom all day, but in the country you are studying, we have to be fully in the culture to see how it is.
I have also always loved learning a new language, I learned Breton in my childhood (an old language of Brittany) then I learned English and German, last year I started to learn Russian and now let's learn Romanian = )