By
Israt Bhuiyan
Bună tuturor! Numele meu este Israt și sunt aici în România și fac voluntariat cu Curba de Cultura deja de 3 luni. Vreau să vă împărtășesc tuturor cum a fost experiența mea până acum.
În prima lună am trăit mult șoc cultural, dar, din fericire, am trecut peste când am început să cunosc localnici, să învăț primele mele cuvinte în română și să călătoresc singura cu trenul pentru prima dată.

Primul lucru care m-a făcut să mă simt ca acasă este călătoria pe care am făcut-o până acum. Până acum am fost la Măneciu, Ploiești, Brașov, Bran, Sinaia, București, Isaccea. Următoarea mea destinatie este Craiova și sper în curand sa pot vizita cateva orașe din nord. Mi-am luat ceva timp să explorez satul în care locuiesc în prezent, Homoraciu, dar mai am multe de explorat și abia aștept să fac asta. Am petrecut nenumărate ore în Maneciu, mai ales pe malul lacului: m-am îndrăgostit de el. Știați că după 2:30 de ore de mers de la Baraj puteți ajunge la mica, dar încântătoarea Cascada Schinda? Îți recomand din tot sufletul să faci această plimbare dacă îți place să fii înconjurat de natură, pace și liniște.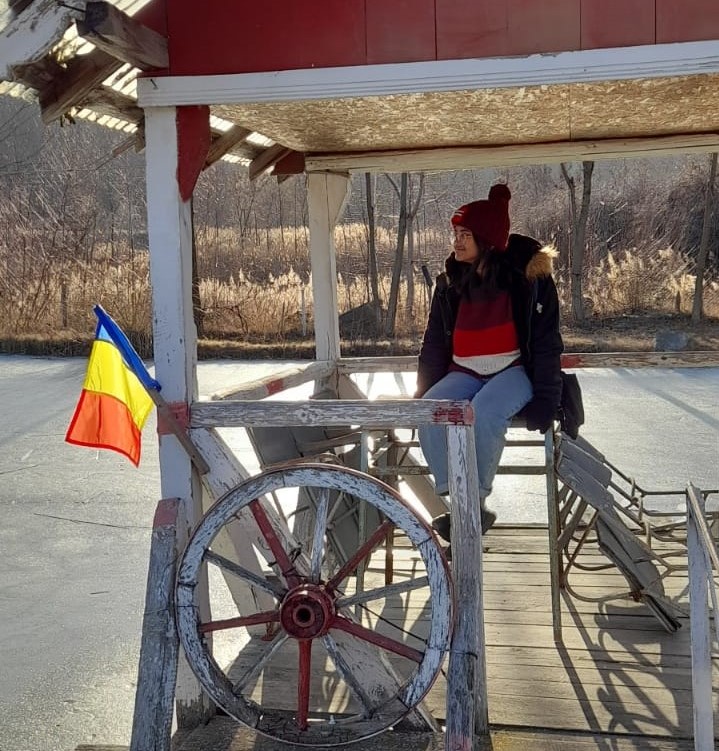 Îmi place să vorbesc cu localnicii din cartierul meu și cu cei care vin la centrele de tineret și este o mare motivație pentru mine să învăț limba română. Printre localnici, sunt câțiva cu care am m-am împrietenit și asta mă motivează să continui să fac tot ce pot pentru comunitate.
A fi un voluntar internațional pe termen lung are cu siguranță momente provocatoare.
Această experiență este caracterizată de o mulțime de prime ori: prima dată fiind în străinătate de atâtea luni; prima dată când trăiesc pe cont propriu; prima dată când gătesc și am grijă de mine… înțelegi ideea. În această călătorie, îmi înfund încet, dar sigur, picioarele până la maturitate. Am avut momente bune și momente rele. Am făcut multe greșeli, dar învăț o mulțime de lecții de viață. Cel mai important lucru pe care l-am învățat până acum este să mă concentrez asupra, să îmbunătățesc și să obțin motivație din ceea ce pot controla; și accept să renunț la lucrurile pe care nu le pot controla.
Învăț foarte multe chiar și din aventurile mele culinare. Pot să spun cu mândrie că pot face o supă bună de năut și tiramisù.
Vă mulțumesc pentru timpul acordat citirii acestui articol. Un mesaj pe care îl port cu mine în fiecare zi și pe care vreau să-l împărtășesc cu tine este: fii fidel cu tine însuți.
Ne vedem! 😉
— EN—-
Hello everyone! My name is Israt and I've been here in Romania and doing volunteering with Curba de Cultura for 3 months already. I want to share with all of you what my experience has been so far.

During the first month I've experienced a lot of cultural shock, but luckily I got over it when I started to meet local people, learn my first Romanian words, and travel by train alone for the first time.
The first thing that made me feel at home is the traveling that I did so far. Until now I've been to Măneciu, Ploiești, Brașov, Bran, Sinaia, București, Isaccea. My next destination is Craiova and I hope soon I can visit some cities in the north. I've taken some time to explore the village where I am currently living, Homoraciu, but I still have a lot to explore and I can't wait to do so. I have spent countless hours in Maneciu, especially at the lakeside: I have fallen in love with it. Did you know that after 2:30 hours of walking from the Baraj you can reach the small, yet lovely, Cascada Schinda? I totally recommend you to do this walk if you like being surrounded by nature, peace and quietness.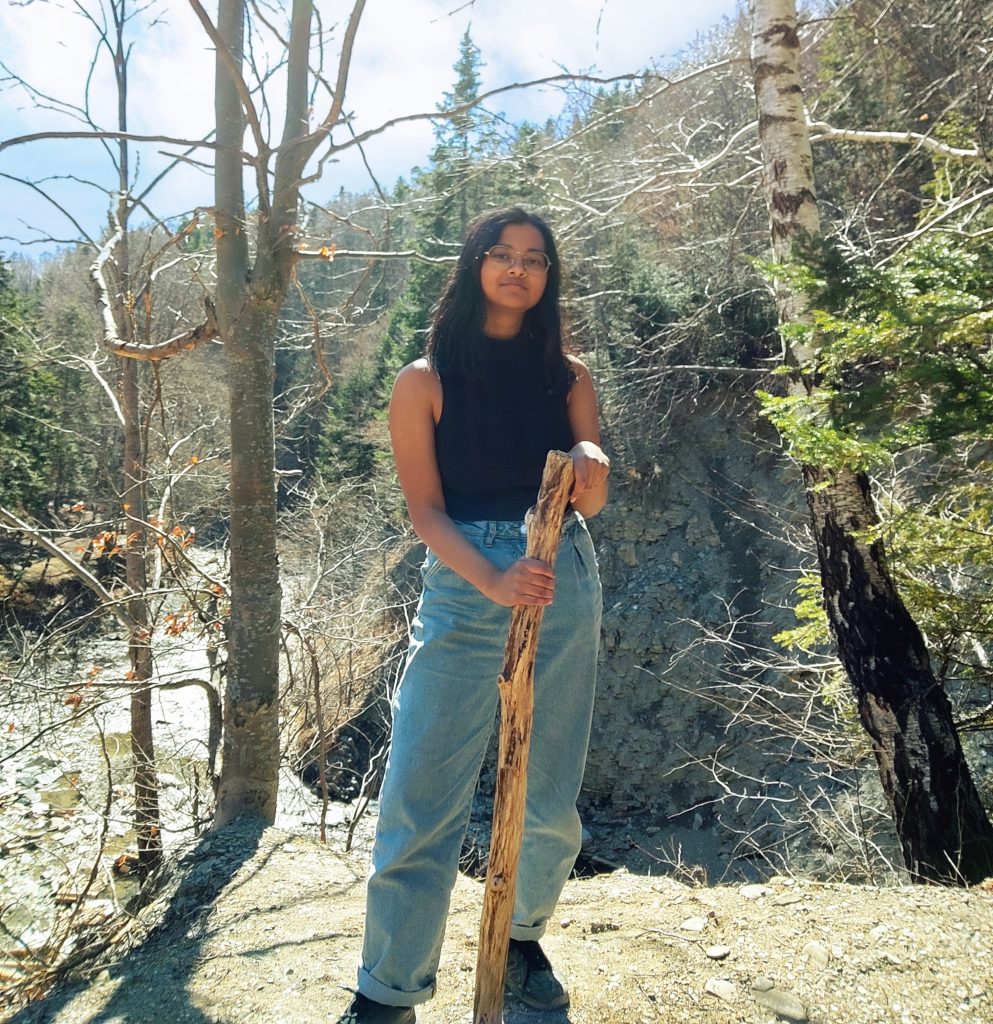 I like to talk with the locals in my neighborhood and those who come to the youth centers and it is a big motivation for me to learn Romanian. Among the locals, there are people I've become good friends with and this motivates me to continue to do my best for the community.
Being a long-term international volunteer definitely has challenging moments.
This experience is characterized by a lot of first times: first time being abroad for so many months; first time living on my own; first time cooking and taking care of myself… you get the idea. In this journey, I am slowly, but surely, dipping my feet into adulthood. I've had good moments and bad moments. I've made a lot of mistakes, but I'm learning a lot of life lessons. The most important thing I've learned so far is to focus on, improve, and gain motivation from what I can control; and accept to let go of the things that I can't control.
I am learning a lot even from my culinary adventures. I can proudly say that I can make a good chickpeas soup and tiramisù.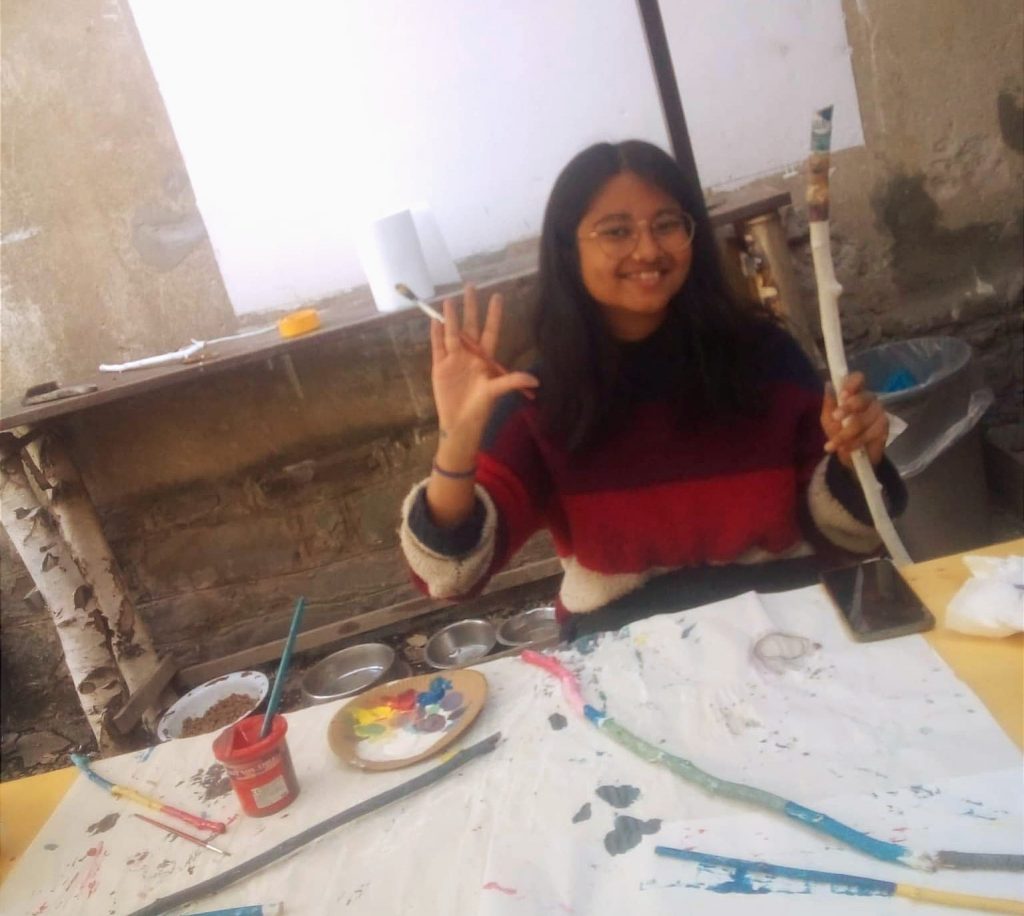 Thank you for taking the time to read this article. One message that I keep carrying with me every day and that I want to share with you is: be true to yourself.
Ne vedem! 😉