By
Cenek Smerek
Deci "Ahoj, všichni!", înseamnă în cehă "Bună ziua, tuturor!"
Numele meu este Čeněk și am crescut în Adamov, un oraș mic din apropiere de Brno, în Republica Cehă, cu mulți frați. Sunt mândru morav (una dintre cele trei regiuni istorice din Cehia) și călător entuziast.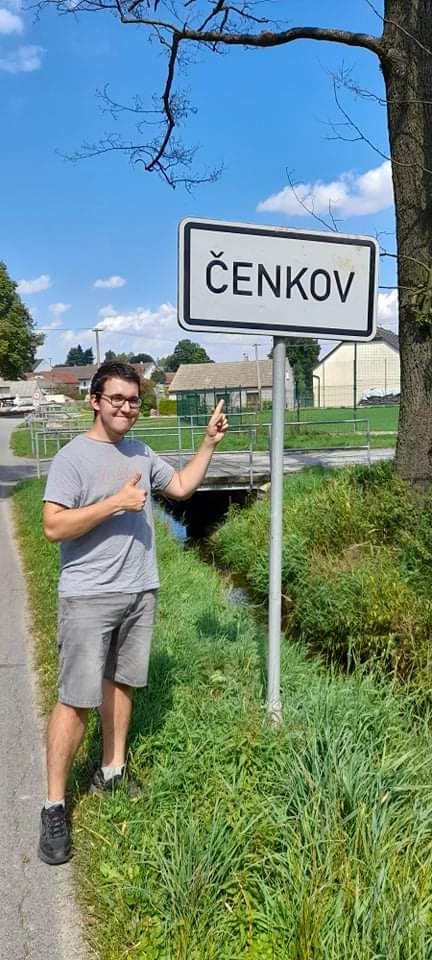 Ce să spun mai multe despre mine… Sunt o persoană liber gânditoare și deschisă la minte. Îmi place să călătoresc, am călătorit mult după aniversarea de optsprezece ani. Și în principal iubesc doar țările din "Europa de Sud-Est", inclusiv România.
Deci vorbesc puțin în croată și, de asemenea, în limba bulgară și vreau să continui să studiez aceste țări și culturi la universitatea din Brno. Dar ma bucur ca acum pot fi aici la Izvoarele pentru proiectul F5 si pot sa invat si limba romana frumoasa si sa explorez mai mult viata in aceasta tara.
La liceu am studiat biblioteconomia, așa că sper să lucrăm la mica noastră bibliotecă din Curba de Cultura, să o facem din ce în ce mai buna și să facem și multe activități în această sală. Cu toate acestea, poate în principal vara, pentru că este puțin greu din cauza restrictiilor covid. Sunt foarte nerăbdător!
De asemenea, ultimii cinci ani îmi petrec toate verile în cinematograful mobil de vară din Republica Cehă. Așa că locuiam într-o dubă și organizam seri de film în toate părțile țării noastre. Așa că vreau să spun că de abia aștept să merg serile de film aici în județul Prahova și cred că va fi minunat! De asemenea, dacă vreți să știți ceva mai multe despre Cehia, nu vă sfiați să mă întrebați, pentru că datorită muncii în cinematografia de vară am explorat cu adevărat toate părțile țării noastre.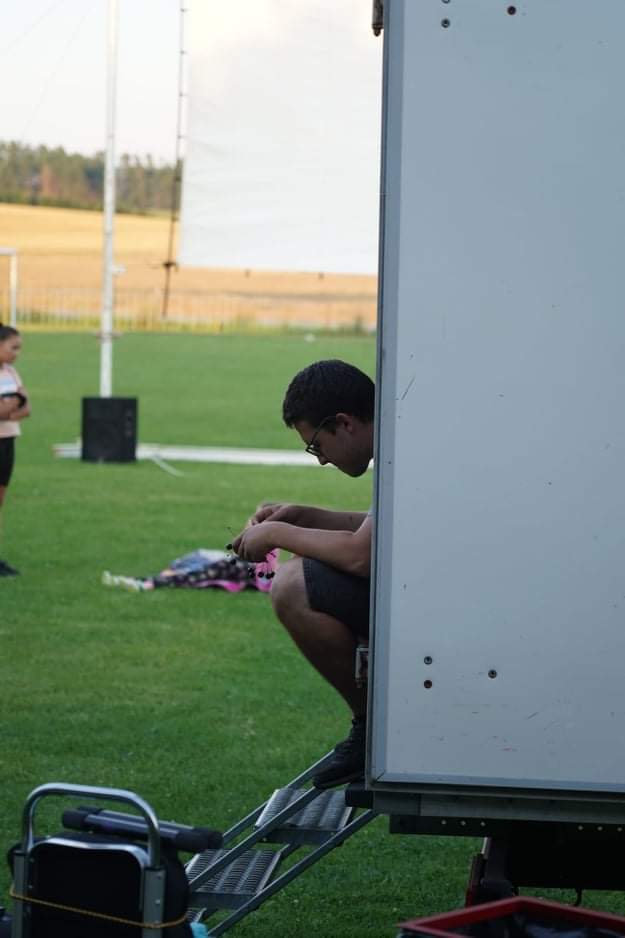 Ultimul meu hobby mare este geocaching. De fapt, este un joc despre căutarea "comorilor" (cutii mici) cu coordonatele GPS, cred că poate fi foarte drăguț să organizam o "vânătoare de comori" mare vara. Dar este o chestiune de viitor. 😉
Deci acesta sunt eu și sunt nerăbdător să vă cunosc, indiferent cine ești ! 🙂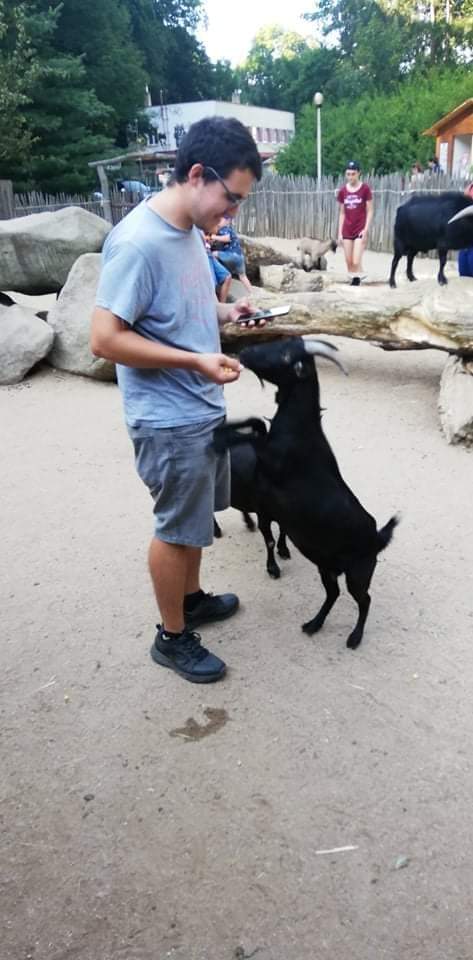 ---
So "Ahoj, všichni!", it means in czech "Hello, everybody!"
My name is Čeněk and I growed up in Adamov, a little city nearby Brno in the Czech republic with a lot of siblings. I am a proud Moravian (one of the three historical regions in Czechia) and an enthusiastic traveller.
What else to say about myself… I am a freethinker and an open-minded person. I love travelling, I did it a lot of after my eighteen birthday. I mainly love countries of "South-eastern Europe", included Romania.
So I speak a bit in croatian and also bulgarian language and I want to continue studying this countries and cultures in the university in Brno. I am glad that now I can be here in Izvoarele for the project F5 were I can learn also beatiful romanian language and to explore how is life in this country.
On high school I studied librarianship, so I hope we will work on our little library in Curba de Cultura, we will do it better and better and also a lot of activities in this room. However, maybe mainly in summer, because it's a bit hard because covid restrictions. I am looking forward to it!
Also, I spet all my last five summers in a summer mobile cinema in the Czech republic. We were living in a van and we were organizing movie nights in all parts of our country. I want to say I can't wait for the movie nights here in Prahova county and I believe it will be awesome! Also, if you will want know something more about Czechia, don't be shy to ask me, because thanks to the work in the summer cinema I really explored all parts of the country.
My last big hobby is geocaching. It's actually a game about searching "treasures" (little boxes) with GPS coordenates, I think it can be really nice to organize some big "Treasure hunt" in summer. But it's a question for the future. 😉
So this is me and I can't wait to meet you, no matter who are you! 🙂