By
Flavie Valla
Dragi cititori,
Au trecut exact patru zile de când a avut loc evenimentul din proiectul Luciei și al meu. De aceea, ne-am gândit ca acum, când ați avut cu toții timp să procesați toate aceste emoții ale acelei zile fantastice ; să facem un mic rezumat, dacă pot spune așa, a ceea ce s-a întâmplat, cum s-a întâmplat și, bineînțeles, a tot ceea ce s-a întâmplat în spate evenimentului. Să începem cu procesul prin care am trecut. Lucia, Carla, coordonatoarea noastră extraordinară și cu mine am decis acum puțin peste două săptămâni că ziua de 27 ar fi ziua perfectă pentru evenimentul nostru. Dintr-o dată a devenit foarte concret și atât de real! Am simțit emoție și, încet-încet, ne-am dat seama de tot ceea ce trebuia făcut. Și nu ne-am descurajat, ca o echipă urma să facem față, împreună. În cadrul procesului de organizare am început să ne gândim la partea de promovare. M-am ocupat cu plăcere de designul afișelor, iar canva a fost cel mai mare aliat al meu în aceste momente. După ce am mers de colo-colo cu oameni de la Curbă am stabilit varianta finală. În semn de generozitate, voi atașa o fotografie a afișului nostru premiat.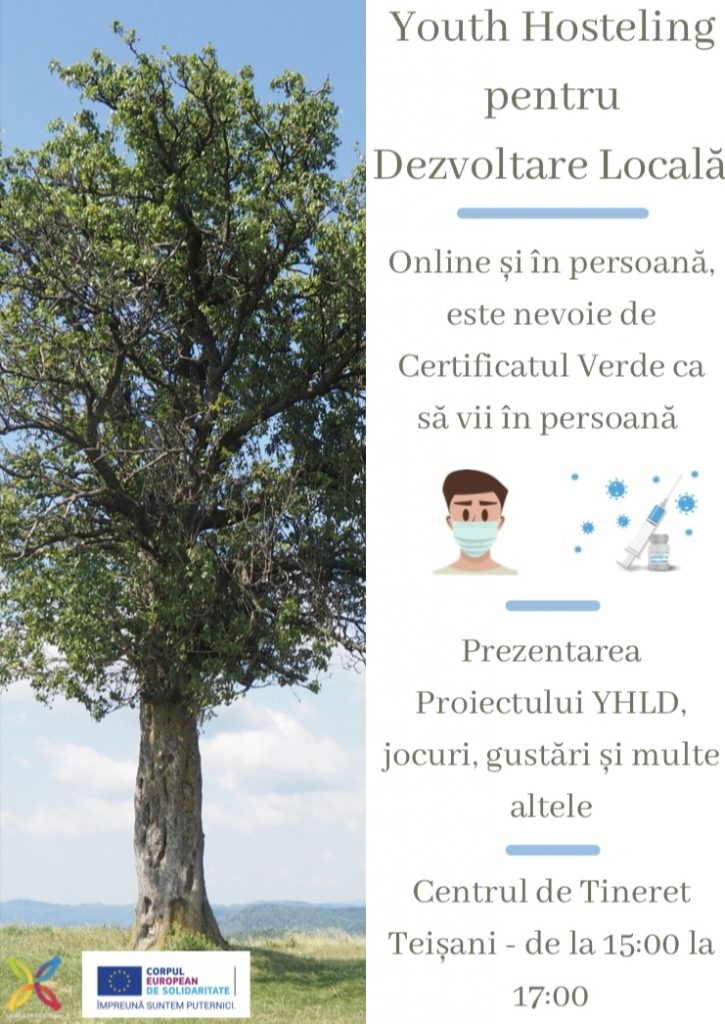 Pentru că întotdeauna am fost învățată că minciuna este un păcat, vă fac o mărturisire: am uitat să punem data pe afișe. Da, da, știu, cine, în deplinătatea facultăților mintale, uită o dată pe un afiș de promovare a unui eveniment. Ei bine, se întâmplă chiar și celor mai buni. Vreau să îi mulțumesc călduros Luciei, cea mai bună parteneră a mea, care a fost singura, și singura, care a observat greșeala mea. Un bun exemplu de rezolvare a unei provocări prin puțină ingeniozitate. Mai mult, Lucia și cu mine am ales împreună douăzeci de fotografii pentru a le imprima. Aceste fotografii au fost făcute pe parcursul întregului proiect, de la început și până acum și ne-am gândit că a crea o mostră, bazată pe toate cele pe care le avem, ar fi o modalitate excelentă, de a împărtăși cu voi toți, o parte din acest proiect. Din nou, într-o mentalitate generoasă, voi adăuga la acest articol câteva dintre fotografiile din selecția noastră.

Următorul pas a fost să punem posterele noastre în toată zona, după ce le-am primit, desigur. De asemenea, a trebuit să creăm o listă cu materialele necesare, cum ar fi calculatoare, un ecran și, partea cea mai bună, mâncare și băuturi. În acest fel, am avut bucuria de a merge la magazinul nostru preferat, Lidl, pentru a ne cumpăra toate proviziile care ne făceau poftă de mâncare. Mai târziu, unul dintre noi a avut o sesiune de coacere amuzantă, eu personal am copt fursecuri, iar Lucia o prăjitură cu iaurt foarte bună. În paralel, am pregătit o prezentare pentru a le permite minunaților noștri spectatori să înțeleagă mai bine activitățile noastre trecute și viitoare, toate rezidând sub aceleași obiective. Cu câteva săptămâni înainte am creat și o hartă interactivă pe Jamboard, cu ajutorul resurselor create de Maria (un alt voluntar care a făcut parte din proiect) și Lucia. Ultima noastră notă a evenimentului a fost un test adevărat sau fals conceput pentru a vă testa cunoștințele despre comuna Teișani. Am avut mâncare, am avut băutură, am avut o prezentare colorată, eram pregătiți pentru ziua cea mare.

Sâmbătă, 27 noiembrie 2021, la ora 14.00, totul a început. Din partea mea, am împărtășit ceea ce se va face în următoarele luni. Avem planificate patru activități principale. Prima dintre ele este întâlnirea cu producătorii locali. Lucia și Maria s-au întâlnit deja cu unii dintre ei, dar intenționăm să mai întâlnim și alții și să descoperim și alte creații locale și autentice. Cea de-a doua activitate este vizitarea unor spații de cazare. Una dintre ele a fost deja vizitată, dar vor urma și altele. Sperăm să aflăm mai multe despre turismul durabil, despre tradițiile românești și despre modul în care aceste locații de cazare le transmit și le păstrează, precum și despre cum se promovează pe ele însele și zona. În al treilea rând, dorim să creăm videoclipuri pentru a promova traseele de drumeție, producătorii locali și locurile turistice minunate. Nu în ultimul rând, avem o pagină web, la această dată, cam goală, pentru a avea ca scop promovarea comunei și pentru a permite oamenilor să vadă toate oportunitățile de activități care există. Scopul nostru aici este de a structura această pagină web prin adăugarea de trasee de drumeție, harta creată de Lucia, care prezintă toate locurile interesante de văzut în Teișani, precum și fotografiile și videoclipurile realizate. Asta e tot pentru mine, mulțumesc oamenilor minunați că au citit până aici și bineînțeles mulțumesc tuturor celor care s-au alăturat evenimentului nostru, atât online cât și în persoană. La revedere.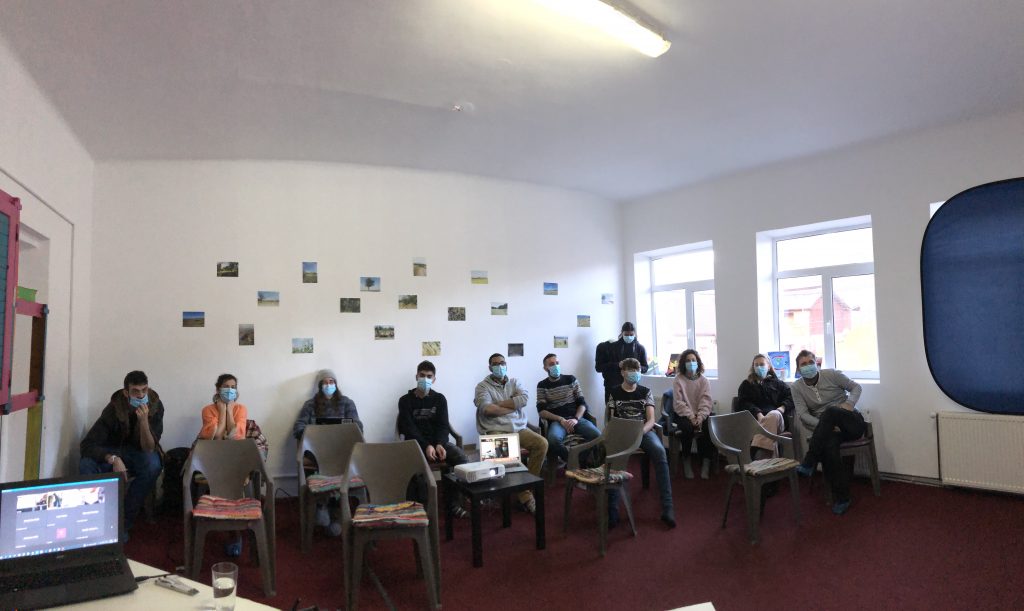 Dear readers,
It has been precisely four days since Lucia and my self's project event has happened. That is why we thought that now that all of you have gotten some time to process all these emotions of that fantastic day ; we shall make a little résumé, if I may say it that way, of what happened, how it happened, and of course, everything that went on behind it to make it happen. Let's start with the process we went through. Lucia, Carla, our amazing coordinator, and myself decided a little over two weeks ago that the 27 th would be the perfect day for our event. Suddenly it became very concrete and so real! Excitement we felt, and slowly, the realization of everything that had to be done dawned on us. But! We didn't get discouraged, as a team we were going to face this, together. As part of our organization process we started thinking of the promotion part. I gladly tackled the design of posters, and canva was my biggest ally in these times. After going back and forth with people all around Curba we settled on the final version. In a generous mindset I am going to attach a picture of our award-winning poster.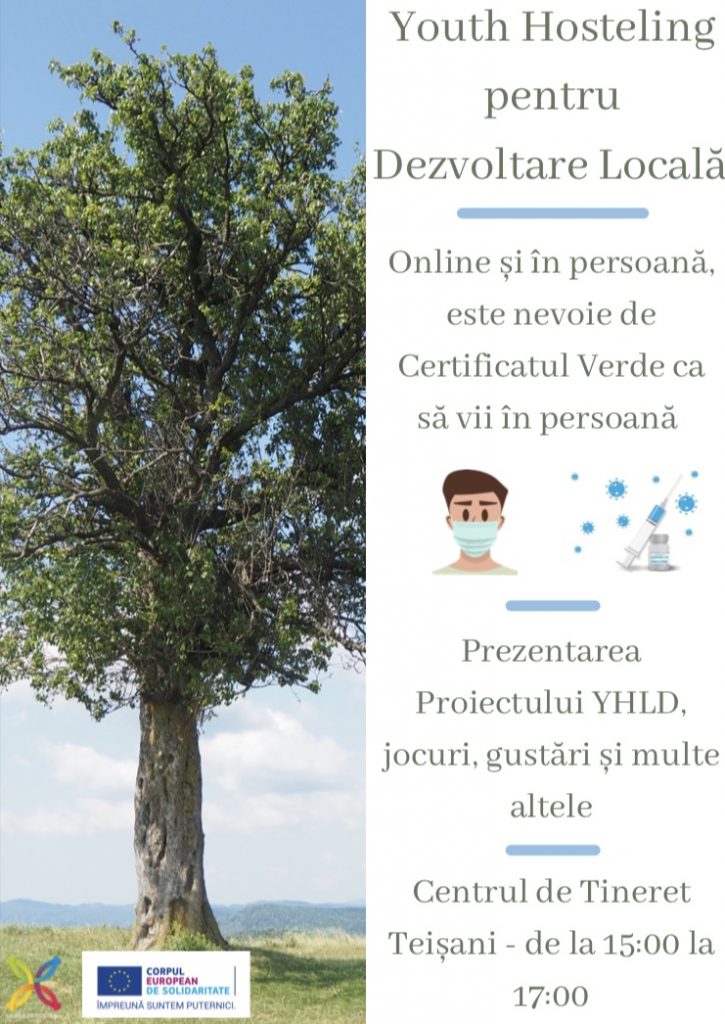 Because I have always been taught that lying is a sin I will make a confession to you, we forgot to put the date. Yes, yes, I know, who in his right mind forgets a date on a promotional poster for an event. Well, it happens even to the best. I want to thank warmly Lucia, my best sidekick, who was the one, and only, that noticed my mistake. A good example of a challenge being solved by a bit of resourcefulness. Moreover, Lucia and I jointly chose twenty pictures to print. These pictures have been taken during the whole project, from the beginning until now and we thought that creating a sample, based on all the ones we have, would be a great way, to share with you all, a part of this project. Again, in a generous mindset, I will add some of the pictures in our selection to this article.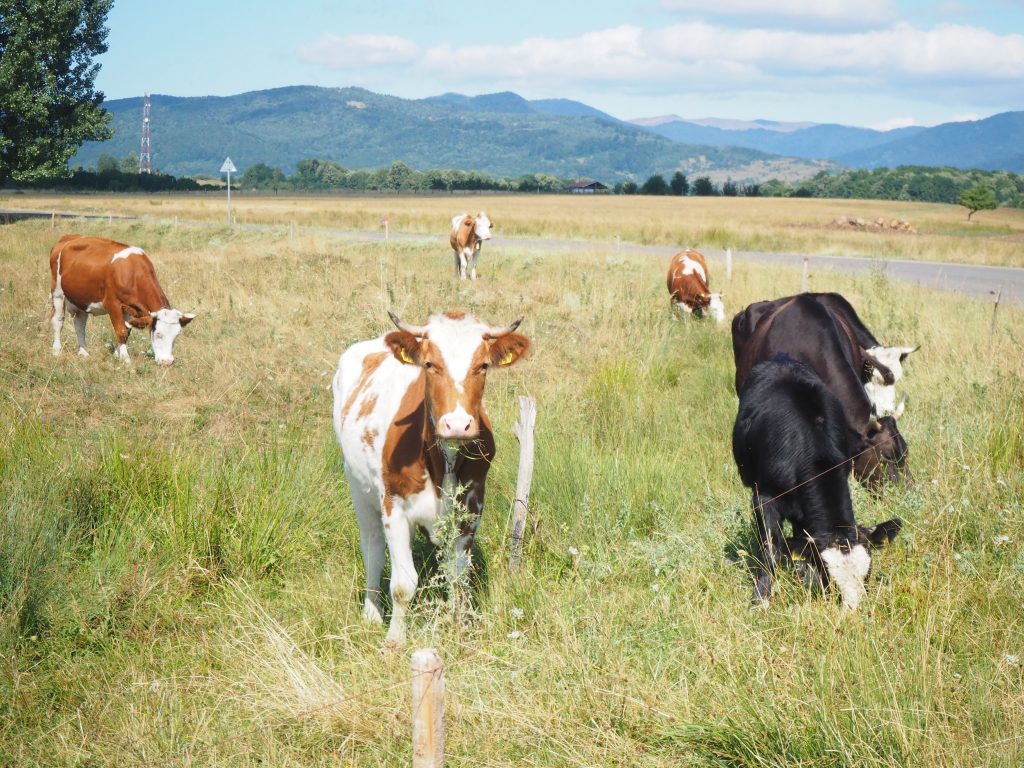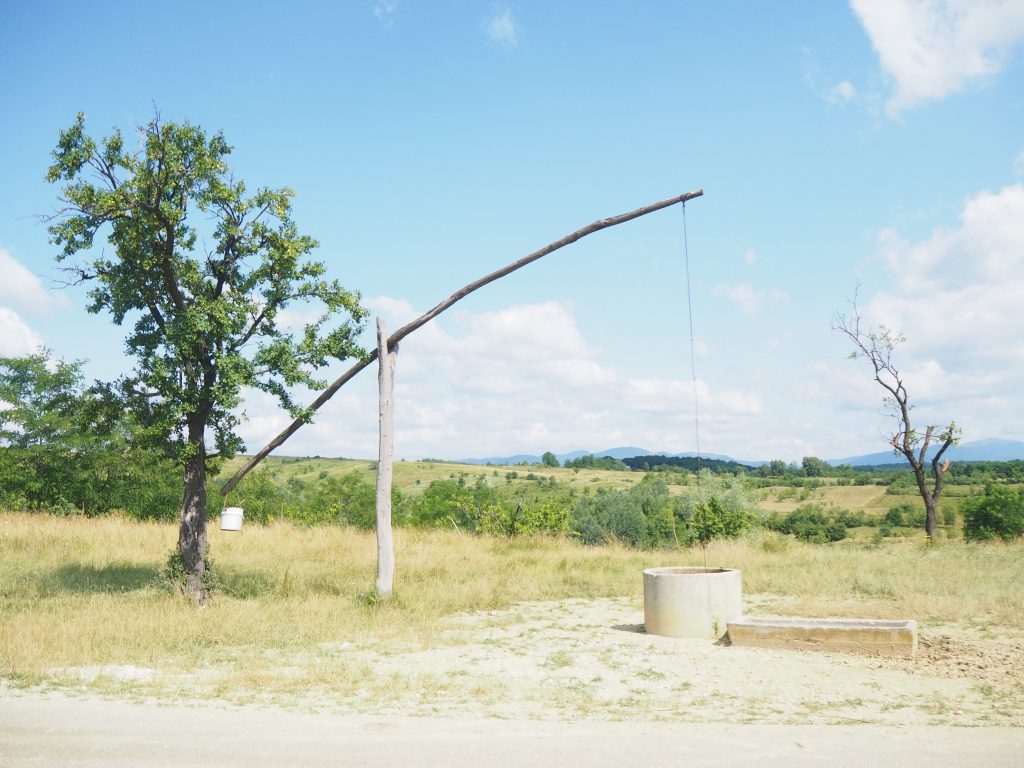 Our next step was to put our posters all around the area, once we received them, of course. We also had to create a list of the material needed, like computers, a screen and, the best part, food and drinks. This way, we had the joy to go to our favorite shop, Lidl, to buy all our mouthwatering supplies. Later one we had a fun baking session, I personally baked cookies and Lucia a very good yoghurt cake. In parallel we prepared a presentation to allow our wonderful viewers to understand better our past and future activities, all residing under the same objectives. A few weeks in advance I also created an interactive map on Jamboard, with the help of resources created by Maria (another volunteer who was part of the project) and Lucia. Our last touch to the event was a true or false quiz conceived to test your knowledge about Teisani's commune. We had food, we had drinks, we had a colorful presentation, we were set for the big day.
At 2pm on the Saturday 27 th of November 2021, it all started. On my part, I shared what will be done in the next months. We have four main activities planned. The first one is meeting local producers. Lucia and Maria already met some of them, but we intend to meet some more and discover other local and authentic creations. Our second activity is visiting hostels. One has already been visited but some more are to come. We hope to learn more about sustainable tourism, Romanian traditions and in which way these hostels convey them and preserve them as well as how they promote themselves and the area. Thirdly, we want to create videos to promote the hiking paths, local producers and lovely touristic sites. Last but not least, we have an, at this day, empty webpage, to aims to promote the commune and allow people to see all the opportunities of activities there are. Our goal here is to structure this webpage by adding hiking paths, the map Lucia created that showcases all the interesting places to see in Teisani, and the pictures and videos taken. This is it for me, thank-you wonderful people for reading this far and of course thank-you to everyone who joined our event, as much online than in person. La revedere.