By
Sorin Berbecar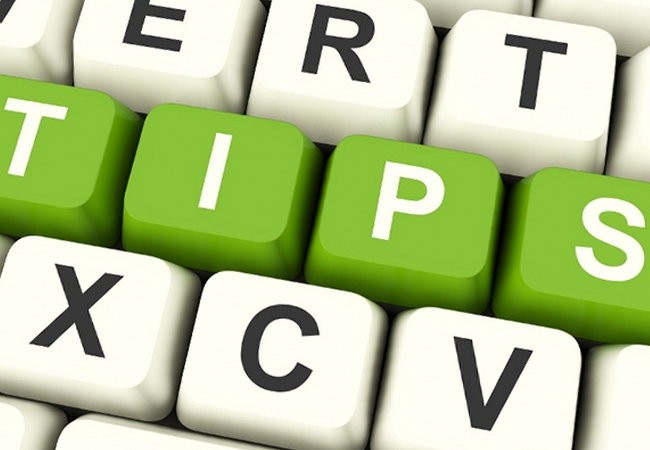 [Textul în limba română, mai jos]
One of my favourite things when I visit a foreign country is when local people start talking to me like I'm one of them. It happens to me every time I'm in Bucharest: some old lady asks me in really fast Romanian if I know this or that street, and all I can answer is Nu ştiu! with a confused smile, but it still makes me happy because I feel like I belong.
But I also enjoy being a tourist. And even after a few months in Romania, I still feel like one sometimes. I've decided to just go with it and write a French Girl's Guide to Bucharest.
TRANSPORTATION
From the airport to the city
You need to purchase this travel card at a counter downstairs. The lady there won't speak English very well, but if you're French it's probably fine since French people all speak terrible English anyway. Just show the number of calatorii you need on your fingers and slip in your credit card. Get on the bus, wait half an hour and you're in Bucharest.
Taking the Metro
Maybe you got off the bus at the wrong stop or your accommodation is a bit far from the center. Then you can just take the Metro. It's a pretty regular subterranean network, so just get in. You can even choose to have the machine to buy the cards talk to you in French if you're too lazy to try to figure it out in Romanian.
Taking the taxi
Ask for the fare before the guy drives off. If you're French, you're used to complaining a lot, so it shouldn't be a problem for you to tell the driver that 80 lei for a ride that's usually 30 is a bit much. If you're not French and don't know how to complain, just pay the guy whatever.
Walking
The center of Bucharest is not that big, so stop Ubering everywhere and walk around. And that's coming from a person who hates walking.
VISITING
If you've been to Bucharest before, you've probably seen that passage with the umbrellas. If you have people visiting Bucharest with you who haven't researched the city, it's a good place to bring them so you can pretend that you really know all the cool hidden alleys and corners. You don't need to tell them that it's actually pretty famous. It makes good Instagram pictures, isn't that enough?
Back to that French perspective on things, you come from a Catholic country. Religious or not, now is the time to enter one of the many Orthodox churches of Bucharest. You can't miss them, and they make our cold grey buildings look very sad (sorry).
But seriously, if you're only here for a few days, just go on one of the Walkabout free tours (yes, I am suggesting that you walk again). They're awesome.
GOING OUT
I can see you, French person trying to find a cheap glass of wine. It doesn't exist (unless you're from Paris, in which case everything will look super cheap anyway because you live in the worst city on the planet). So might as well go for a cocktail, a local beer (some bars and restaurant have their own) or even some ţuica (will make you warmer if you're visiting during the winter).
The old city doesn't lack places to go out. It might actually be more difficult to find a place not to go out, there. If you're on a budget (or cheap), walk around (!) that part of town to find that 5 lei bar. A little further from the old city are a few clubs that will make you feel like you're in Berlin, but without the impossible dress codes and the scary bouncers. Some places will allow you to see a punk concert and dance to techno one week apart – que demande le peuple?*
COMMUNICATING
Just bring your French grandmother who speaks zero English and only remembers German from Christmas carols. For some reason, she will manage to get anything she needs while you struggle to make one sentence in Romanian.
Also, tip people, and if you go to a restaurant, be hungry (Romanian portion sizes > French portion sizes).
*(what more could you ask for?)
Unul dintre lucrurile mele favorite când vizitez o țară străină este când localnicii îmi vorbesc în limba lor ca și cum aș fi unul dintre ei. Mi se întâmplă asta de fiecare dată când merg în București: niște doamne în vârstă m-au întrebat într-o română rapidă dacă știu o anume stradă și tot ce am putut răspunde a fost NU știu! cu un zâmbet confuz, dar mă face fericită în continuare dându-mi sentimentul că aparțin locului.
Totodată îmi place și să fiu turist. Și chiar și după câteva luni în România, mă simt în continuare turist câteodată. Prin urmare am decis să scriu acest Ghid al unei Franțuzoaice în București.
TRANSPORT
De la aeroport la centru
Trebui să îți achiziționezi un card de călătorie de la parterul clădirii. Tanti de acolo nu va vorbi engleză prea bine, dar dacă ești francez e în regulă din moment ce francezii vorbesc groaznic engleză. Doar arată pe degete câte călătorii vrei și plătește cu cardul. Urcî-te în autobuz, așteaptă o jumătate de oră și ești în centru.
Metrou
Poate te-ai dat jos la stația greșită, ori ai cazarea mai departe de centru. Atunci poți lua metroul. E la fel ca orice alte rețele de metrou, așa că doar trebuie să te urci în el. Poți chiar alege ca automatul de bilete să fie în franceză dacă ție prea lene să încerci în română.
Taxi
Întreabă de prețul cursei înainte de a urca. Dacă ești francez ești deja obișnuit să te plângi, deci nu ar trebui să fie o problemă să îi spui șoferului că 80 de lei pentru o cursă de 30 e prea mult. Dacă nu ești francez și nu știi să te plângi, atunci plătește.
Plimbare
Centrul Bucureștiului nu e mare, deci nu mai folosi Uber peste tot și plimbă-te. Și acest sfat vine de la o persoană care urăște mersul pe jos.
VIZITE
Dacă ai mai fost în București probabil ai văzut pasajul cu umbrele. Dacă ai pe cineva care vizitează Bucureștiul cu tine, ăsta e un loc bun să îi aduci ca să te prefaci că știi alei și colțuri ascunse ale Bucureștiului. Nu trebuie să le spui că e un loc destul de faimos. Și e foarte bun pentru poze de Instagram, nu e destul?
Întorcându-ne la perspectiva franțuzească asupra lucrurilor, vii dintr-o țarp catolică. Fie că ești religios sau nu, acum e momentul să intri în una din multele biserici ortodoxe din București. Nu poți să le ratezi, mai ales că ele fac ca clădirile noastre gri să arate trist (îmi pare rău).
Serios acum, dacă ești în București doar pentru câteva zile, ia un tur gratuit (da, îți sugerez din nou să mergi pe jos). Sunt mișto.
IEȘIT ÎN ORAȘ
Ca francez deja îmi imaginez că vrei să găsești un pahar ieftin de vin. Nu există (decât dacă ești din Paris, caz în care totul va părea foarte ieftin pentru că oricum locuiești în cel mai prost oraș de pe planetă). Prin urmare poți să iei un cocktail, o bere locală (unele baruri și restaurante le au chiar pe ale lor) ori chiar niște țuică (care te va încălzi dacă vizitezi orașul pe perioada iernii).
Centrul vechi are numeroase localuri. De fapt cred că ar fi mai greu să nu găsești unul. Iar dacă ești cu un buget restrâns (ori zgârcit) plimbă-te puțin, vei găsi baruri cu 5 lei. Un pic mai departe de centru sunt câteva cluburi care te vor face să te simți ca la Berlin, dar fără șinuta obligatorie și malacii de la intrare. În unele localuri vei vedea concerte punk și dance ori tehno, la doar o săptămână distanță – Ce ai putea cere mai mult?
COMUNICARE
Doar adu-ți bunica franțuzoaică care nu vorbește nici un pic de engleză și care își amintește doar germana din colindele de Crăciun. Nu știu cum se face dar ea va reuși să își cumpere tot ce are nevoie în timp ce tu te vei chinui să spui o propoziție în română.
Nu uita să lași bacșiș, iar dacă mergi la restaurant, să fii flămând (porțiile românești sunt mai mari decât cele franțuzești).
---
Héloïse este în România pentru o perioadă de nouă luni, din septembrie 2017 până în mai 2018, în cadrul proiectului EVS20: Let's Move and Change [2016-3-FR02-KA105-012345] proiect co-finanțat de Uniunea Europeană prin Programul Erasmus+ și implementat în România de către Curba de Cultură.