By
Sorin Berbecar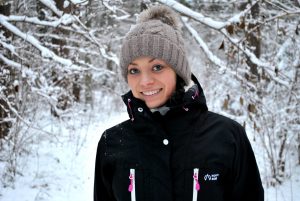 First when I saw the project I knew that I want to be part of it. Because I have lot of experience in working with youngsters, the opportunity to do something inspired me. I feel the need to grow as a person enriching my culture, language and learning from people that are working in the same area. Moreover an EVS project in Europe will provide me with a huge opportunity of having international exposure and multicultural perspective.
I like to sing very much and I have participated in many Estonians song and dance festivals. Also I like hiking, climbing and shooting arrows with a bow, as hobby. My other activities and interests include listening to music, watching movies and spending time with friends and families.
I am not afraid to discover, experiment and to ask questions. I have participated in youth exchanges and training courses abroad and this helped me to be brave to ask. Also those projects thought me a lot about group dynamics and understanding cultural differences around me. This EVS opportunity means a great deal for my professional and personal growth. I am highly motivated, open-minded and with outstanding communication and organization skills.
I am ready to learn!
Încă de prima datăă când am văzut acest proiect am știut că vreau să fac parte din el. Deoarece am experiență în lucrul cu tinerii, șansa de a face ceva, m-am simtit inspirată. Simt nevoia să cresc ca și om, să îmi îmbogățesc cultura, limba și să învăț de la cei care lucrează în același domeniu. În plus un proiect SEV în Europa îmi aduce o șansă imensă de a fi expusă unei culturi internationale și unei perspective multiculturale.
Îmi place foarte mult să cânt și am participat în multe festivaluri de cântece și dans în Estonia. De asemenea îmi plac drumețiile, cățărările și tirul cu arcul drept hobby. Alte activități și interese includ ascultatul muzicii, vizionarea filmelor și petrecerea timpului cu prietenii și familia.
Nu mi-e teamă să fac noi descoperiri, să experimentez și să pun întrebări. Am participat în numeroase schimburi de tineri și cursuri în străinătate și asta m-a ajutat să nu-mi fie teamă să pun întrebări. De asemenea aceste proiecte m-au învățat multe despre dinamica de grup și despre înțelegerea diferențelor dintre mine și cei din jur. Acest SEV reprezintă o șansă minunată pentru dezvoltarea mea personală și profesională. Sunt foarte motivată, deschisă și posed abilități de comunicare și organizare remarcabile.
Sunt gata să învăț!
Eleny
volunteer from Estonia
---
Eleny se află în România pentru o perioadă de 5 luni, din septembrie 2016 până în ianuarie 2017 în cadrul proiectului Building Youth Supportive Communities 2 (ref nr 2016-1-RO01-KA105-024246), proiect co-finanțat de Uniunea Europeană prin Programul Erasmus+ și implementat în România de Asociația Curba de Cultură.