By
admin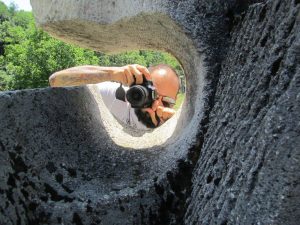 I arrived in Romania more than a week ago happy to begin this new chapter of my life!
My last week in Italy was intense, in a mixture of excitement, adrenaline and a little bit of anxiety. In a short time I've organized everything… or almost, usually I forget something at the end and I will always realize it too late… Traveler life! I greeted, Saturday, some friends, eating in a Indian restaurant and after drinking one corona extra with salt and lemon, talking about soul searching and life. Sunday night, during preparing the last things, I said goodbye to my oldest and dearest friends with a coconut and cocoa cake and my tasty laddu. In the end: saying goodbye to your animals brothers is more difficult, it is as if you leave a part of your soul there with them, especially with Clarky… my dog. I traveled more but I have never accustomed to this.
Monday morning!
Ready, with my Japa Mala at neck, airplane ticket in my hand and a big smile on my face I left Italy with humble hopes to learn the best and grow up in this country that I will call soon "Home", again on trip, destination Romania, ready to make my soul free! I arrived in Bucharest airport, Sorin was waiting for me, and with him a ginger girl, Anna. At first I've thought that she was part of the staff of Curba de Cultura, but no, Anna is a Czech volunteer, we share the same project, and for she I've tried immediately affection; her sincerity and kindness are two characteristics that is impossible to not see. Immediately I felt happy to share with her this chapter of my life, which just started! Along the road to Izvoarele I watched the landscape and I have felt already home, happy about this extraordinary start. At home the rest of the international volunteers family was waiting, Margot and Maël, with a simple and delicious dinner and the best and warm "Welcome"!
Here I am, at the end of this short story of my arrival, my first week was really beautiful, I felt happy meeting new people with whom I shared something strong and authentic, with whom I shared the house and the room, with whom I will spend time in the association, also meeting youngsters and kids in the village, local people who respond to my greeting with a smile, because I think that one of the most important things of an EVS project are people and the relationship with them to feel more and more part of the world and widening our horizons!
See you next time,
yours, Alessio!
---
Alessio se află în România pentru o perioadă de 6 luni, din august 2016 până în ianuarie 2017 în cadrul proiectului Building Youth Supportive Communities 2 (ref nr 2016-1-Ro01-KA105-024246), proiect co-finanțat de Uniunea Europeană prin Programul Erasmus+ și implementat în România de Asociația Curba de Cultură.