By
admin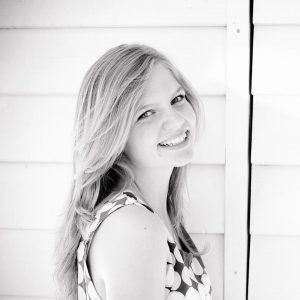 Continuând cu prezentările voluntarilor noștri vă aducem de această dată mai multe informații despre Hanna.
Continuing with presenting our volunteers we are bringing in the spotlights Hanna.
Every student asks him-/herself after school "What shall I do now?" – So do I. My name is Hanna Müllner, I am 19-years old, I live in a small town in the South of Germany. Not only the fact, that I am not sure yet what I want to study but also the desire to travel to other countries brought me to the idea of being part of the European Voluntary Service.
I hope to get to know your county, the people and the culture from a different perspective. I am excited to work in a project that helps the people involved and establishes something lasting. I am sure that I can contribute with my work to the life of others even in a small meaning, but also to myself, by learning new things about people from your country and my own personality. In school and youth work I have learned to run projects, to learn from failures, to take responsibility and to gain in experience! That is why I am happy to be a volunteer in your project.
Fiecare elev se întreabă la finalul școlii: Ce ar trebui să fac acum? – Asta mă întreb și eu scum. Numele meu este Hanna Mullner, am 19 ani și vin dintr-un orășel din sudul Germaniei. Nu doar faptul că nu știu încă ce vreau să studiez dar și dorința de a călători în alte țări m-a condus spre idea de a fi parte din Serviciul European de Voluntariat.
Sper să cunosc România cu oamenii și cultura ei dintr-o perspectivă diferită. Sunt încântată să lucrez într-un proiect care ajută oamenii implicați în ceva de durată. Sunt sigură că pot contribui cu munca mea la existența celorlalți chiar și puțin și de asemenea pentru mine prin învățarea de lucruri din țara gazdă sau despre personalitatea mea. În școală și în lucrul cu tinerii am învățat să conduc proiecte, să învăț din greșeli, să îmi asum responsabilități și să acumulez experiență. Acesta este motivul pentru care sunt fericită să fiu voluntar în proiectul vostru.