By
Carla Duatis
Între 24 aprilie și 2 mai 2022; Cinci tineri adulți participă la schimbul de tineri "GO AFTER YOUR RIGHTS, GO AFTER YOUR DREAMS": susținut de partenerul nostru Associacio Cultura Creativa și Erasmus+ în Alicante.
Schimbul a fost un proiect care a permis tinerilor adulți să își îmbunătățească abilitățile civice și să își atingă potențialul de a fi agenți ai schimbării sociale; dezvoltare economică și progres.
Dacă doriți să aflați cum a fost această experiență pentru tinerii implicați, continuă să citești!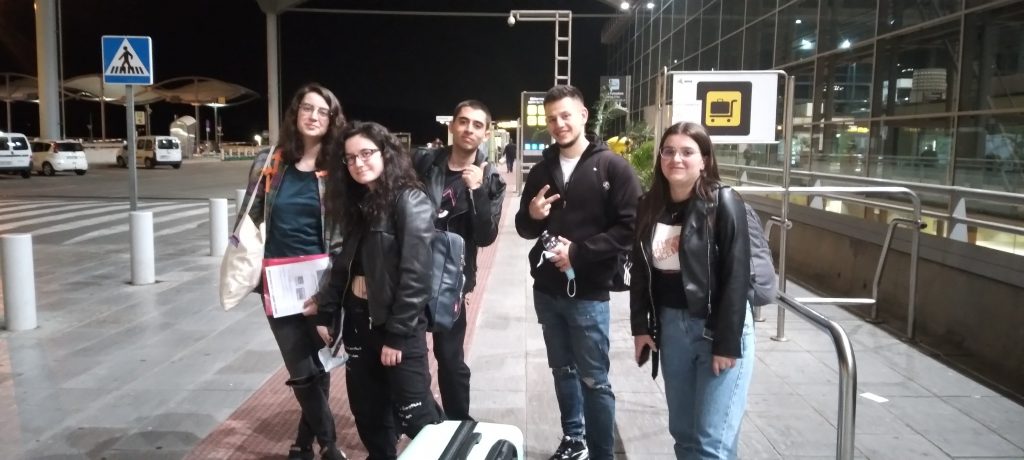 Alex: Această experiență mi-a redat ocazia să fiu în conexiune din nou cu oamenii, după perioada pandemiei, din primele ore petrecute după ce am ajuns în Alicante mi-am dat seama că o să fie o experiență nouă, dar și plăcută. Am participat bucuros la toate activitățile, am avut câte ceva de învățat din fiecare și de la fiecare persoană în parte. Am descoperit locurile și istoria Spaniei. În fiecare seară am călătorit cu ajutorul poveștilor și a prezentărilor în fiecare țară a participanților pentru a le descoperi tradițiile și locurile.
Georgian; Am fost foarte încântat să fac parte din acest Youth Exchange mai ales că a fost a doua oară când am fost într-un proiect în Spania, loc de care m-am îndrăgostit.
Am avut ocazia să cunosc oameni extraordinari și unici cu care nu te plictiseai să vorbești și să îți petreci timpul.
Mi-au plăcut foarte mult activitățile, dar cea care mi-a plăcut cel mai mult a fost "Go After Your Dreams", pe lângă faptul că am avut ocazia să ascult ce își doresc participanții să facă în viitor am putut să le ofer și sfaturi care, sper eu, îi vor ajuta.
Mulțumită activităților și tuturor celor care au participat am avut ocazia să-mi antrenez niște aptitudini pe care nu aveam cum să le formez acasă sau la școală, chiar dacă mai am mult de lucru, eu zic că sunt pe drumul cel bun.
Cu fiecare Youth Exchange simt cum mă îmbunătățesc ca persoană și niciodată nu plec de acolo fără să fi învățat ceva sau să fi îmbunătățit altceva. Aștept cu nerăbdare următorul Youth Exchange.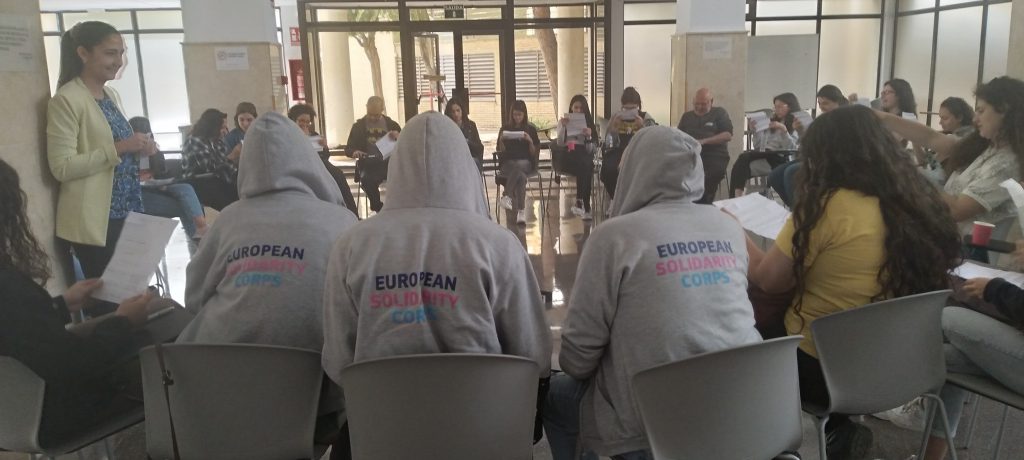 Ivona: La începutul schimbului am fost emoționată, deoarece era prima dată când făceam așa ceva. Dar, pe parcursul săptămânii, am descoperit că nu am de ce să-mi fac griji. Oamenii de acolo erau prietenoși, mâncarea era destul de bună și orașul era frumos.
Mi-au plăcut toate activitățile mele acolo, în special "Scavenger's Hunt", deoarece mi-a oferit șansa de a vedea mai mult orașul precum și nopțile culturale, deoarece au fost distractive și am ajuns să cunosc mai multe despre celelalte țări. Pe durata schimbului mi-am făcut o mulțime de prieteni cu care mai țin legătura din când în când. Am avut și suficient timp liber să ies și să văd Alicante.

Raluca: Pentru mine a fost prima dată când particip la un proiect ca acesta. Am avut emoții la început dar și pe parcursul proiectului. Am fost încântată de activitățile organizate, mai ales de partea în care am descoperit Alicante alături de ceilalți. Mi-a plăcut să aflu despre fiecare cultură în parte prin petrecerile internaționale din fiecare seară. Am văzut cât de important este să fii prietenos, flexibil și tolerant. Îmi pare rău că nu am participat mai devreme la astfel de schimburi.
Schimburile de tineri le oferă tinerilor posibilitatea de a merge în străinătate și de a participa la activități pe diferite teme. Dacă ești interesat să te alături unuia dintre ele și să înveți lucruri noi, în același timp în care cunoști oameni noi din toată Europa, urmărește-ne pe rețelele de socializare pentru a nu rata nicio oportunitate!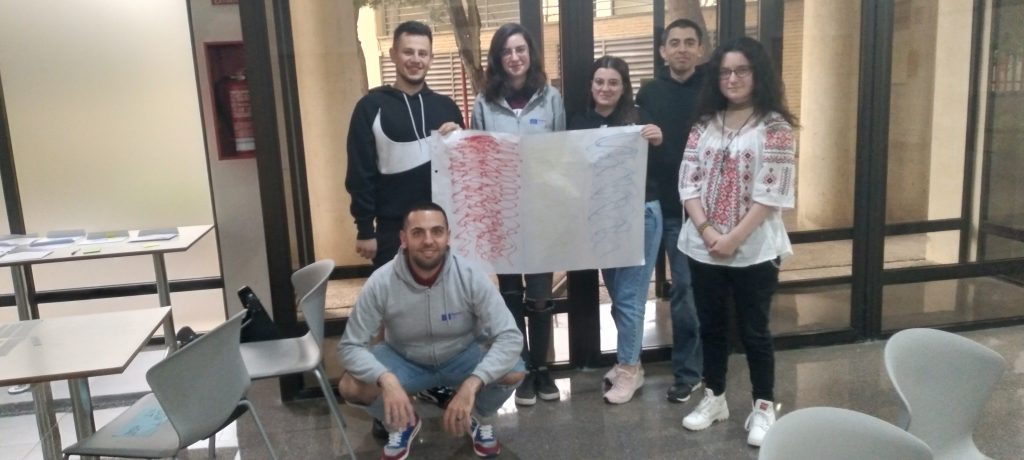 — EN—-
Between the 24th of April and the 2nd of May 2022; Five local youngsters took part in the Youth Exchange "GO AFTER YOUR DREAMS, GO AFTER YOUR RIGHTS": supported by our partner Associació Cultura Creativa and the Erasmus+ Program in Alicante
The exchange was a project that allowed young adults to improve their civic skills and reach their potential to be agents of social change, economic development and progress.
If you want to know how this experience was for the youngsters involved, keep reading!

Alex: This experience gave me the opportunity to connect with people again after the pandemic period. From the first few hours after arriving in Alicante I realized it was going to be a new but enjoyable experience. I gladly participated in all the activities, I had something to learn from each activity and every person. I discovered the places and the history of Spain. Every evening we traveled with the help of stories and presentations in each country of the participants to discover their traditions and places.

Georgian: I was very excited to be part of this Youth Exchange, especially because it was the second time I was on a project in Spain, a place that I felt in love with.
I had the opportunity to meet extraordinary and unique people with whom you did not get bored talking and spending time.
I really enjoyed the activities, but the one I liked the most was "Go After Your Dreams", in addition to the fact that I had the opportunity to listen to what the participants want to do in the future, I could also offer them tips that I hope will help.
Thanks to the activities and to all those who participated, I had the opportunity to train some skills that I could not train at home or at school, even if I still have a lot to improve, I say that I am on the right track.
With each Youth Exchange I feel like I'm improving as a person and never leave without having learned something or improved something else. I look forward to the next one!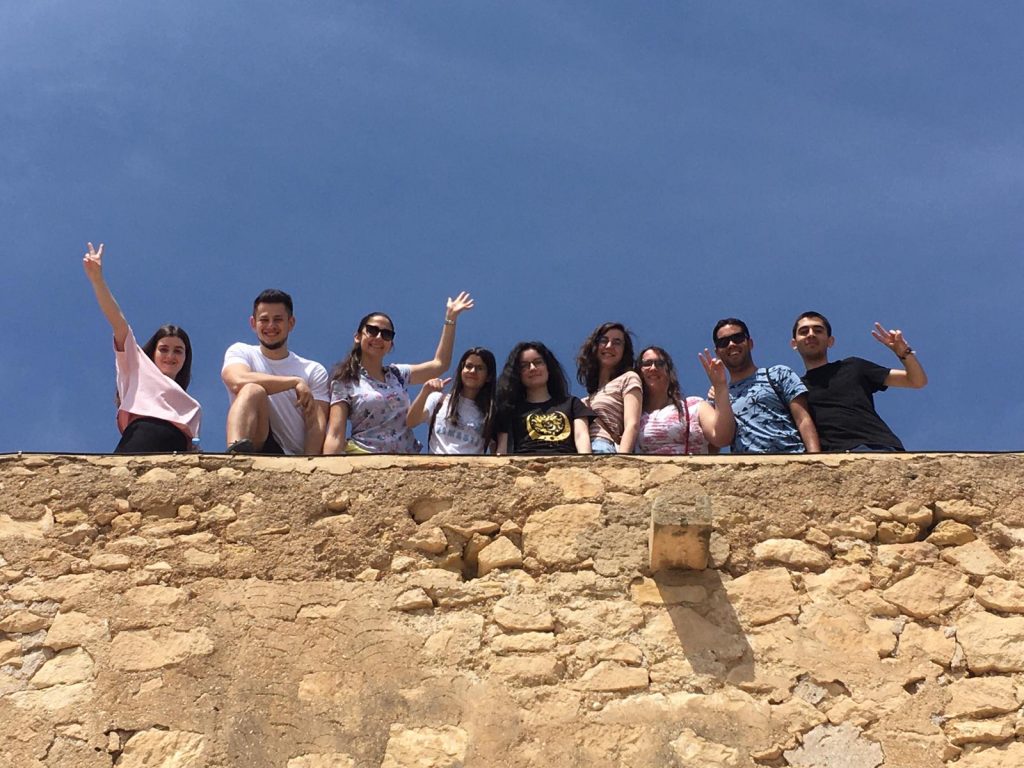 Ivonna: At the beginning of the Youth Exchange I was nervous since it was the first time I had done something like that. But as the week went on I discovered I had nothing to worry about. The people there were friendly, the food was pretty good and the city was beautiful.
I enjoyed all of my activities there, especially the 'Scavenger's Hunt' since it gave me the opportunity to see more of the city and the cultural nights since they were fun and I got to know more about the other countries. Through the duration of the exchange I made a lot of friends that I still talk with from time to time. I also had enough free time to go out and see Alicante.

Raluca: For me it was the first time I participated in a project like this. I was nervous at the beginning but also during the project. I was really excited about the activities, especially the part where I discovered Alicante with others. I loved learning about each culture through the international parties every evening. I saw how important it is to be friendly, flexible and tolerant. I'm sorry I didn't participate in such exchanges earlier.
Youth Exchanges give youngsters the opportunity to go abroad and attend activities in different topics. If you are interested in joining one of them and learn new things at the same time you meet new people from all around Europe, follow us on social media to don't miss any opportunity!