By
Kuntzmann Sara
Bună, mă numesc Sara, am 25 de ani și fac parte din echipa Tinemobilului! După ce am călătorit prin estul Europei, am decis să-mi pun rucsacul (și în curând valiza, haha) în România.
Proiectul Tinemobilul – Fury Road este prima mea experiență de lucru în străinătate, am obținut diploma de licență în comunicare și după aceea master în Istoria Artelor. Am făcut o teză despre hainele tradiționale care i-au inspirat pe creatorii francezi ai colecțiilor lor de modă. Mi-a plăcut acest subiect pentru că nu este doar modă, ci este și o interogare a modului în care luăm în considerare tradițiile de acum și cum păstrăm acest lucru în contemporaneitate. Pentru acest proiect îmi doresc foarte mult să dezvolt un proiect de artă și să ajut copiii și adolescenții să se dezvolte prin artă (și asta poate fi posibilitatea de a descoperi cultura românească și arta tradițională).
În cele câteva luni de călătorie, am putut învăța să cos, dar și olărit. Asta mi-a dat dorința de a continua și de a mă gândi la ceea ce vreau să descopăr și să câștig!
Proiectul Tinemobil va fi de aproximativ 10 luni, si sper că nu voi avea prea multe dificultăți să învăț limba română și că voi putea interacționa cu localnicii. De asemenea, sunt foarte curioasă să vizitez diferite părți ale României, deoarece îmi place să mă plimb și să fiu în natură, așa că cred că sunt în locul potrivit!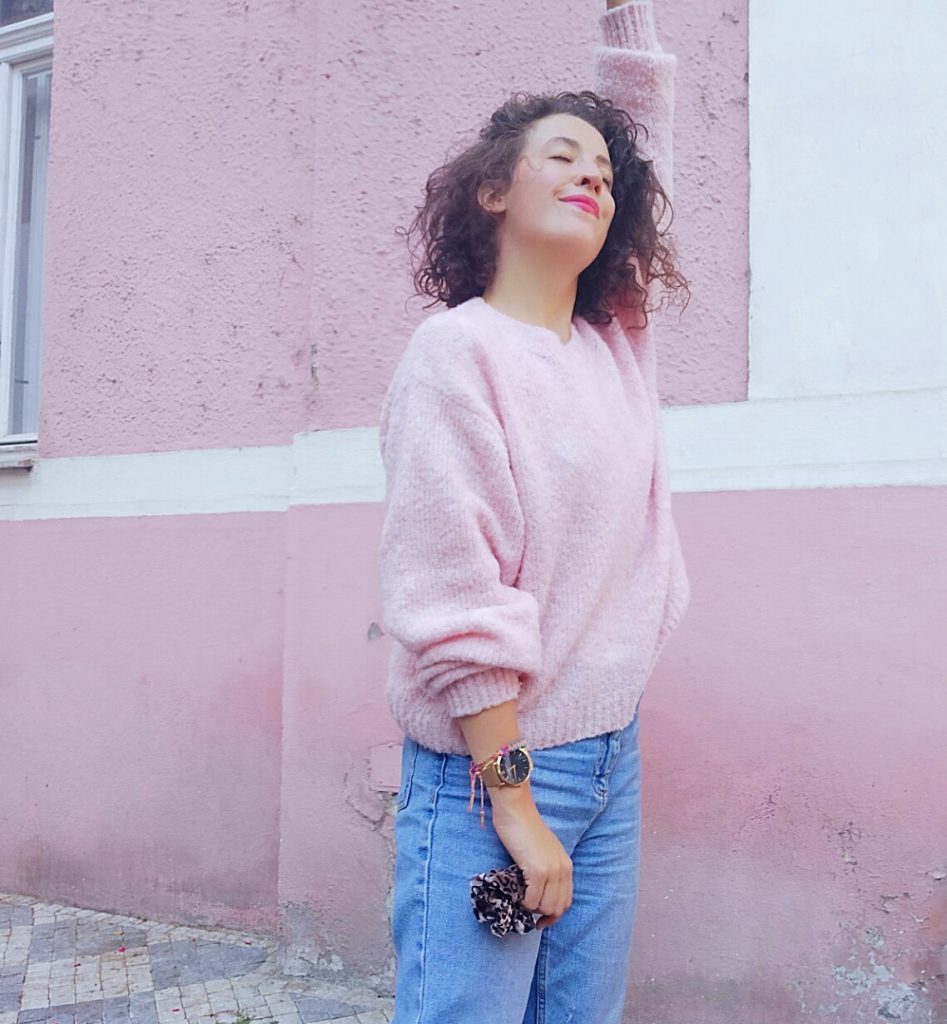 Hi, my name is Sara, I am 25 years old and I am in the Tinemobil team! After traveling in eastern countries, I decided to put my backpack (and soon my suitcase ahah) in Romania.
The Tinemobilul – Fury Road project is my first working experience abroad, I obtained my bachelor degree of communication and after my master's degree in History of Arts. I did my thesis on the traditional clothes that inspired the French creators of their fashion collections. I liked this topic because it is not just fashion it is also inquires the way we consider traditions now and how to keep this with our modern time. For this project, I am really want to develop an art project and help the children and teenagers to reveal themselves with the arts (and that can be the possibility to discover the Romanian Culture and with the traditional arts).
During the few months of traveling, I could learn to sew and also pottery. That gave me the desire to continue and to think of what I want to discover and gain!
The Tinemobil project is about 10 months, I hope I'll not have a lot of difficulty to learn Romanian language and that I can interact with locals. I am also really curious to visit different part of Romania, I love to walk and be in a nature so, I think I am in the right place!