By
Juliette
Hello everyone!
My name is Juliette and I come from the North of France. I'm a new volunteer in Curba de Cultura and I'm so excited to begin activities with young people! I'm here to do an EVS for 7 months and I think that I will change my life.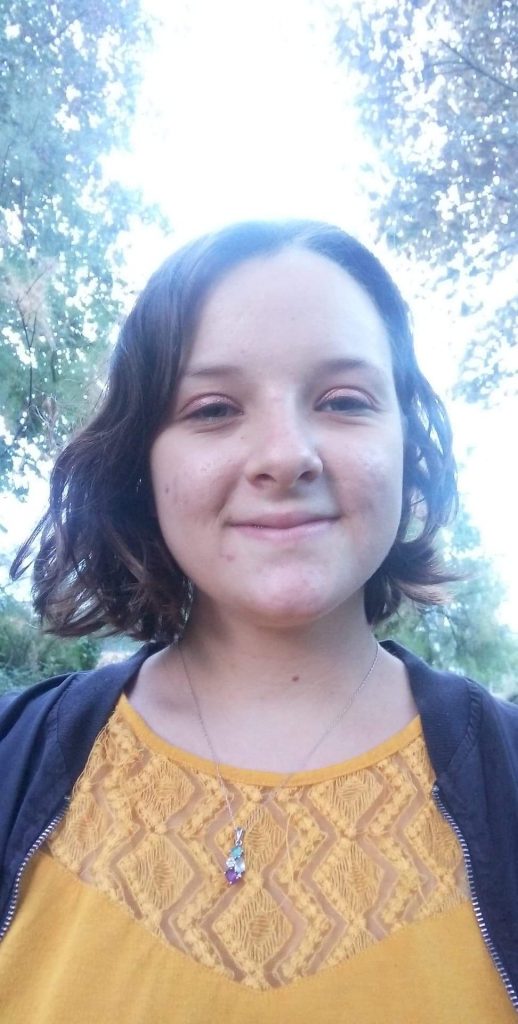 I decide to come in Romania because my sending organization which is called Adice proposed me this mission in Curba de Cultura and I very enjoy the objectives of this NGO! Moreover, I wanted to discover a foreign country that I never visit before and Romania appears to me like a new country! I like travelling and meeting new people with an other culture than mine 🙂
Currently, me and the other new volunteers are in isolation by prevention for the Covid. The isolation enables me to know better the other volunteers and to learn some words in Romanian like "Buna Ziua" or "multumesc". After it, I hope to discover Romania and its beautiful landscapes and also to begin my EVS with Curba de Cultura 🙂
Thanks you for reading my portrait!
—
Bună tuturor!
Numele meu este Juliette și vin din nordul Franței. Sunt un nou voluntar al Curbei de Cultură și sunt așa de entuziasmată să încep desfășurarea de activități cu tineri! Sunt aici să fac un CES (adică un stagiu de voluntariat în cadrul programului Corpului European de Solidaritate) pentru șapte luni și consider că acesta îmi va schimba viața. Momentan este puțin complicat, pentru că îmi este dor de casă, dar cred că este normal și sunt foarte fericită să mă aflu aici!
Am decis să vin în România pentru că organizația care m-a trimis aici, numită "Adice", mi-a propus această misiune în cadrul Curbei de Cultură și mi-au plăcut foarte mult obiecivele acestui ONG!
Mai mult de atât, am vrut să descopăr o țară străină pe care nu am vizitat-o niciodată înainte, iar România a părut pentru mine o țară nouă!
Îmi place să călătoresc și să cunosc oameni noi din culturi diferite de a mea 🙂

La momentul actual, eu și ceilalți voluntari ne aflăm în izolare cu scopul prevenirii virusului Covid. Izolarea îmi dă ocazia de a cunoaște mai bine ceilalți voluntari și de a învăța niște cuvinte în limba Română, precum " Bună ziua" sau "mulțumesc".
După asta, sper să descopăr România și frumoasele sale peisaje, precum și să îmi încep CESul alături de Curba de Cultură 🙂
Mulțumesc că mi-ați citit portretul!