By
Pille Janson
There have been many talks about the usefulness of your garden so far. Why are there so many doubts, especially among urban people, though they do not have the space to grow their own vegetables but for them there are so many different solutions for that.
We will still talk about the usefulness of your garden. Of course, this first requires a lot of work, but it pays off when you see the first fruits that you have grown with your own care and love. Initially you need to think about what you want to plant and where in the planning of the garden, and then it is easier. You take the tools you need and work can begin.
Everyone knows how beautiful the products on the store shelves are compared to their garden products, but do they all know why these are so beautiful. They are full of chemicals and often do not have the right taste. You can compare your garden as a paradise garden, where you have to offer and take everything you can give in the nature and in the mouth and pot. Created without using any plant protection products. It's not all in colossal quantities, but just so that you can get your vitamin and other essentials right here, from your own garden and from the surroundings. Also medicinal plants. What is cheaper and more profitable for you, whether to buy foreign juices, supplements, chemical-treated fruit and vegetables for expensive money, or to use clean and fresh produce from your garden?
In your garden you will find almost everything, that can be for immediate use or as a herbal medicine. I can give you a few examples if your home garden growing these:
Sorrel- a fresh and crunchy spring source of vitamin C, which quickly relieves stress and provides a beautiful  complexion.
Dandelion- a powerful body cleaner. From root to flower, dandelion are highly nutritious plants, loaded with vitamins, minerals and fiber.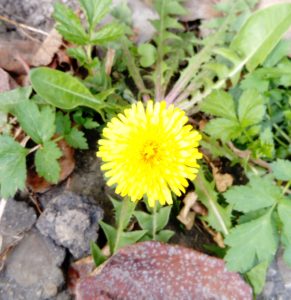 Common nettle- cleanses the body by removing excess fluid from the body and reducing swelling, this contributing to weight loss. Nettle contains rich iron, in addition to proteins and silicic acid. As an evaluated herbal remedy, it helps with many diseases, relieving inflammation and lowering fever.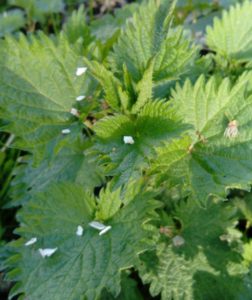 Plantago- it is found on the side walk, as well as on the roadside. This plant is also useful in several fields. Namely, the insect bites, to treat cough and in case of digestive problems.
But first and foremost, vegetables, fruits and various berries are grown for their own use in gardening. This is primarily because of the need for free chemical products. It is nice to cut tomatoes and cucumber slices, which has grown in your own garden, in the morning, as well as bake delicious pastries from different berries.
Making your own garden and caring for it later is like a free gym, you don't have to pay for it, editing in the garden equals the energy spent in the gym, but the result is bigger and more noticeable than just going to the gym. You will get two in one, keep yourself in shape, and in return you will get your own garden products that you have spent time and energy on.
Enjoying the way plants grow. I know you see a lot of effort, patience and time. Many say they do not have the appropriate requirements, but they must be noted.
There is something self-evident, it is great, it is possible, there is to do it, it is necessary to have it, it is necessary what balcony you have.
In the early stages of gardening, we want to experiment, try and forget that everything we have created cannot escape. The more it is, the more difficult it is to remember that your strength will not be underestimated, at first to plant a little, and then, if necessary, to increase the amount you want to grow, because after cultivation, you will have to deal with the later, how to maintain what to keep in mind. So you have to get a little patience and time to take care of everything, because otherwise it doesn't make sense if all the stuff is wasted or the work is overwhelmed and it will make you sad. Of course, it all depends on the year, whether there are favorable conditions for it or not.
Owning a garden does not mean that you only have to grow vegetables, but you can only grow flowers, grow what you want. But if you have enough space, you can grow both of them, build a garden of gardens and have a vegetable garden. Then there are both products and beauty on the eye.
It is up to the owner of each garden to decide what he wants to grow, for what purpose and to what extent.
Strength and agility in achieving this goal and the patience of awaiting the results, which is a great joy when the first germs grow.
—
Au fost multe discuții despre cât de nefolositoare este grădina ta în ultimul timp.
De ce sunt atât de multe dubii, în special printre persoanele  din mediul urban, ei nu au spațiu să îşi cultive propriile legume, dar au multe soluții pentru asta.
Tot o sa vorbim despre cat de nefolositoare este gradina ta.  Desigur, e nevoie de multă muncă, dar se merită când vezi primele fructe pe care le ai crescut singur cu propria dragoste si grijă. În primul rând trebuie să te gândești  la ce vrei să plantezi şi unde în grădină, apoi e mai ușor.  Îţi iei uneltele de care ai nevoie şi treaba poate să înceapă.
Toată lumea ştie cât de frumoase sunt produsele din lădiţele din magazine în comparație cu produsele din grădină, dar oare ştiu ei de ce sunt asa de frumoase? Sunt pline de chimicale şi de multe ori nu au gustul corespunzător. Îţi poți compara grădina cu grădina din paradis, unde trebuie să oferi si să iei tot ce poți sa dai în natura , în gură si în pământ. Să fie create fără sa folosești orice produs pentru protecție. Nu este totul în cantități colosale , dar doar să îți poţi lua toate vitaminele si lucrurile esențialele chiar de acolo, din propria gradina sau din imprejurimi . De asemenea plante medicinale. Ceea  ce e mai ieftin si mai profitabil pentru tine,  decât să cumperi sucuri străine, suplimente ,  fructe chimic tratate,  si legume pentru multi bani ,sau sa folosești produse  curate si proaspete  din grădina ta ?
În grădina ta vei găsi aproape orice, care poate fi pentru uz rapid sau medicina cu plante.  Îti pot da câteva exemple:
MĂCRIŞ- o sursa proaspăta şi crocanta sursa de vitamina C, ce reduce stresul rapid si asigura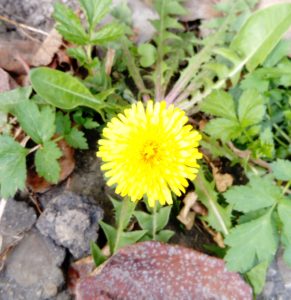 PĂPĂDIA- un puternic  purificator al corpului. De la rădăcină la floare, păpădiile sunt flori pline de nutrienţi, vitamine, fibre si minerale.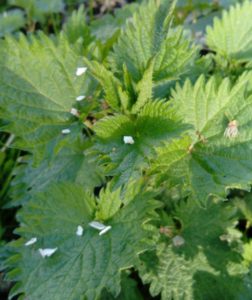 URZICA-  curăță corpul îndepărtând excesul de lichide din corp si reduce umflarea, contribuie la pierderea în greutate. Urzica conține fier, în plus proteine si acid silicic, evaluat remediu medicinal, ajuta la multe boli, ameliorarea  inflamării si scăderea febrei.
PLANTAGO- se găsește pe         ,de asemenea pe şosea. Această plantă este folositoare în numeroase campii. Conform numelui, insecta musca
Dar in primul rand, si cel mai mult, legumele, ructele si numeroase  sunt cultivate pentru propria lor utiliare in gradinarit. Asta se intampla mai ales din cauza necesitatii de produse fara chimicale. E dargut sa tai rosii si castraveti in felii, care au crescut in propria ta gradina, de asemenea si sa coci delicioase din diferite
Sa ti faci propria gradina si sa ai grija de ea, mai tarziu e asemenea unei Sali de sport gratuite, nu trebuie sa platesti pentru ea, ingrijind in gradina echivaleaza energia consumata la sala, dar rezultatul este mai mare si mult mai observabil decat mersul la sala. Vei obtine 2 in 1, te pastrezi in forma si in schimb vei obtine propriile taleproduse de gradina pentru care ai consumat timp si energie.
Te bucuri de felul in care plantele cresc. Stiu ca vezi mult efort, rabdare si timp. Multi spun caai nu au cerintele adecvate, dar si ele trebuie observate.
În primele parti ale grădinaritului vrem să experimentăm, să încercăm si să uităm ca tot ce am creat nu poate scapa. Cu cat e mai mult, cu atât e mai dificil sa ti aduci aminte ca puterea ta nu va fi subestimata, la început plantezi putin, apoi, daca e necesar, ca sa cresti cantitatea pe care vrei sa o cresti, pentru ca după cultivare, nu va trebui sa         , cum sa mentii ce vrei să tii minte. Deci trebuie să ai putina răbdare si timp sa ai grija de tot, altfel nu are sens dacă materialele sunt risipite, sau munca e copleșitoare si te va face trist. Desigur, depinde de an, daca sunt condiții favorabile sau nu.
Sa ai o grădină nu înseamnă ca doar trebuie să cresti legume, poti sa cresti doar flori, ce vrei tu. Dar daca ai destul spatiu, le poti creste pe amândouă, sa faci  gradina grădinilor si să ai o grădină de legume. Atunci sunt ambele produse si
Deținătorul fiecărei grădini decide ce vrea sa crească, pentru ce scop si ce sa extindă.
Puterea si agilitatea în a îndeplini acest scop  si răbdarea pentru a aștepta rezultatele, e multa fericire când primii germeni cresc