By
Sorin Berbecar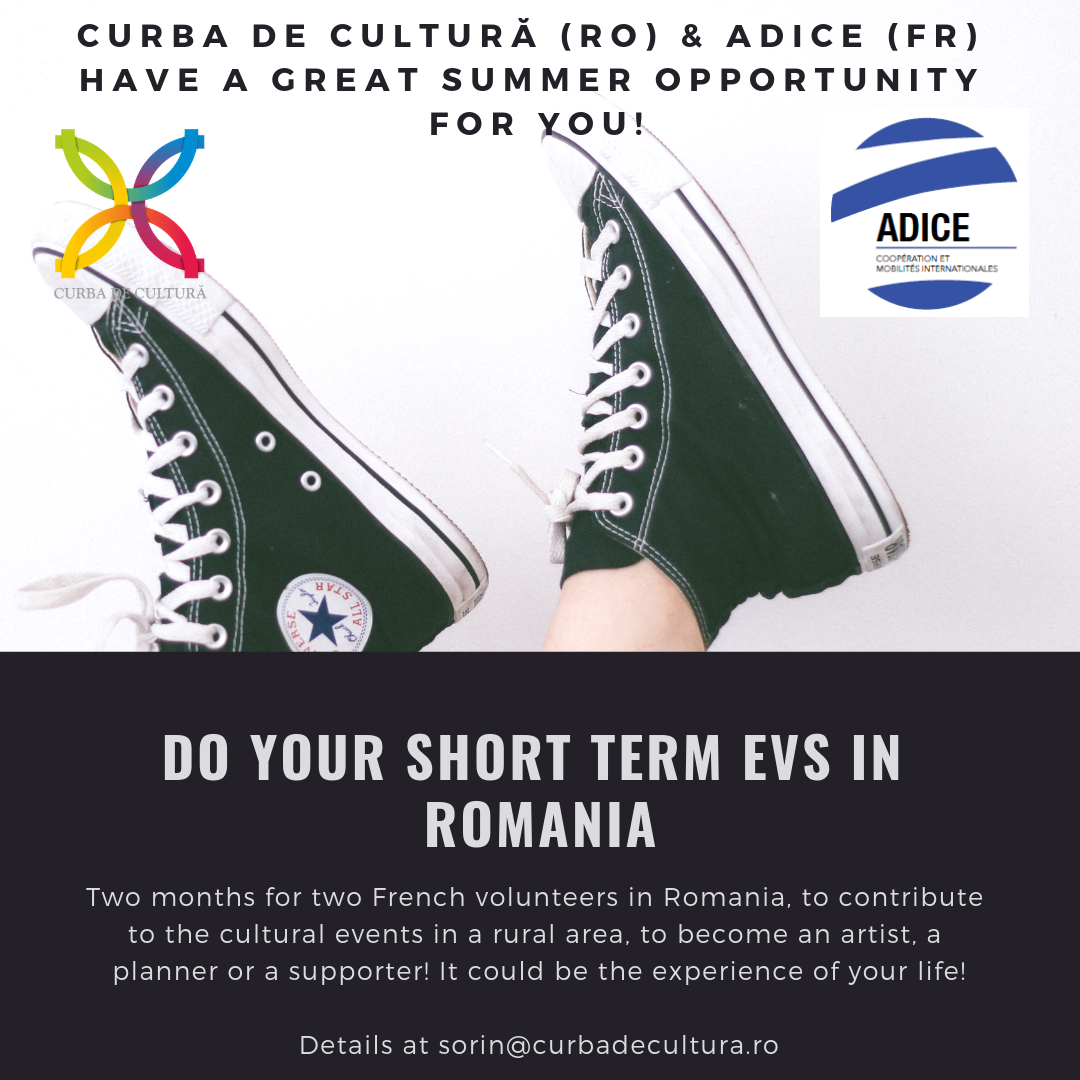 Curba de Cultură together with ADICE are looking for two French volunteers for two months (July-August) EVS in Izvoarele, a nice and cozy Romanian village.
The project aims to  contribute to the cultural offer in the rural community of Izvoarele and to support young people in creating their own cultural content.
Tasks include but are not limited to:
– Working with children and youths in creative workshops
– Organize international events together with the community
– Promote volunteering in the extended community of Izvoarele
– Provide a framework for peer learning among the international volunteer and local young people;
What we provide? 
accommodation in a traditional Romanian house (but with wi-fi :P)
pocket money and budget for food
phone sim cards and monthly credit for it
international travel costs up to 275 EUR reimbursed
medical insurance through Cigna Insurrance Plan
mentor support for personal development
coordinator support for implementing activities
Youthpass certificate
internal training for nonformal education methods and communication techniques (and other training if required/ available)
smiles and hugs
We are looking for an 18-30 years old volunteer who has:
– motivation to live and work in rural area for 2 months this summer
– motivation to work with youngsters and children
– motivation to do international volunteering
– knowledge of English both in writing and speaking
How to apply?
Please send us your CV and motivation letter at sorin@curbadecultura.ro ASAP as well as any other questions you might have.
P.S. Explore this webpage to find out more about the community, the work and the volunteers we host.