By
Robert Jug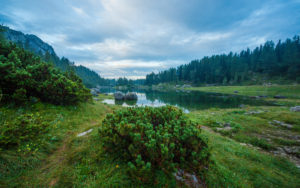 [EN] I can't remember if there was a time when I wasn't in love with nature, could be because I grew up in a place where I could play among the trees anytime I wanted. I come from a small country in central Europe called Slovenia and the thing I adore most about it is the fact that 66% of it is covered by forests. Those provide a vital environment for many species. There are over 3000 different fern and flower species along with 50000 different animal species thriving in my country so I'm very happy that over 11% of our land is protected territory.
Upon my arrival in Romania I was  initially shocked by the vast flat-lands but in a country as big as Romania is I was sure to find some landscapes more suitable for my soul. It comes as no surprise the country has plenty of green forests to offer. Not only that, there are 3,700 plant species identified, out of which 23 are declared natural monuments, 74 are extinct species, 39 are endangered species, 171 are vulnerable species and 1253 rare species. 33.792 animal species have been identified, out of which 33.085 invertebrates and 707 vertebrates.  So there are a lot of reasons to protect the natural environment, not only in my country and Romania but also everywhere else.
But a question comes to mind: how? How can you as an insignificant individual help something so ancient and bigger than you can imagine? Surely none of us will single-handedly prevent climate change, deforestation and pollution, but every little bit helps. The easiest way and the one that unfortunately doesn't pop into everyone's mind is simple: just don't throw your trash on the floor after you no longer need it. If you were able to carry the package of chips with you before it was empty how can you not take the empty one back to the nearest bin? Using recycled paper also helps a lot as no new trees were cut down to help you with your daily lives.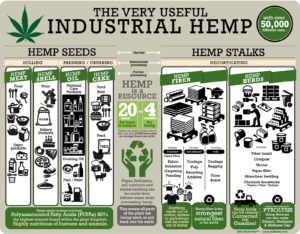 Hemp products are also a very good alternative as the plant gives valuable resources in a shorter time; it also isn't very demanding and doesn't exhaust the soil as much. With wide variety of use it truly is a great choice, from food to building material: is there anything it can't do?
Another simple solution is to opt for a walk or ride on a bicycle instead of taking a car, using public transportation instead of a personal vehicle also doesn't seem as much but definitely helps.
But back to my main point: why do we need trees in the first place? It's not only because they are nice to look at, even though studies showed patients with a green view had a quicker recovery. The obvious reason is because they produce oxygen and well, that's literally something you can't live without, them filtering over 21 kg of carbon dioxide per year (a single tree) is also pretty amazing.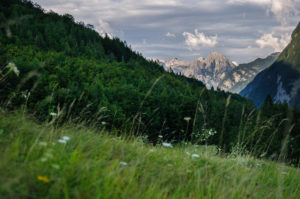 The root system prevents soil erosion, their shade can help cool down urban areas, also saving you money on cooling down your house in summer and providing protection from winds which can help lower costs of your winter heat bill. Air pollution isn't the only pollution they help with, noise pollution is also lowered in areas with trees. To top it off just think about all the food they provide, from fruits to syrup and playing a vital role in honey production. There are also medicinal properties that can be extracted from a number of trees (apple tree, common ash, hazel, beech tree, cedar and black walnut just as an example).  So on your next walk through the woods I hope you will see these ancient beauties as the amazing living things they are and will be mindful of your surrounding. Plus points if you take out more trash than you brought. Thanks for your read, hope to talk to you soon, hugs and kisses until then.
[RO] Nu-mi pot aminti dacă era un timp când nu eram îndrăgostit de natură, ar putea fi pentru că am crescut într-un loc unde m-am putut juca printre copaci oricând am vrut. Vin dintr-o țară mică din Europa centrală numită Slovenia, iar lucrul pe care îl ador cel mai mult la ea este faptul că 66% din ea este acoperită de păduri. Acestea asigură un mediu vital pentru multe specii. Există peste 3000 de specii diferite de ferigi și flori pe lângă 50000 de specii diferite de animale prosperând în țara mea așa că sunt foarte fericit că peste 11% din țara noastră e teritoriu protejat.
La sosirea mea în România am fost inițial șocat de vastele câmpii, dar într-o țară așa mare cum e România eram sigur că o să găsesc niște peisaje mai potrivite pentru sufletul meu. Nu a venit ca o surpriză că țara are o grămadă de păduri verzi de oferit. Nu numai asta, sunt 3,700 de specii de plante identificate, dintre care 23 sunt declarate monumente naturale, 74 sunt specii extincte, 39 sunt specii pe cale de dispariție, 171 sunt specii vulnerabile și 1253 specii rare. 33.792 de specii de animale au fost identificate, dintre care 33.085 nevertebrate și 707 vertebrate. Așa că sunt o grămadă de motive să protejezi mediul natural, nu numai în țara mea și în România dar de asemenea în toate celelalte locuri.
Dar o întrebare vine în minte: cum? Cum poți tu ca un individ insignifiant să ajuți ceva așa de străvechi și mai mare decât îți poți imagina? Cu siguranță nici unul dintre noi nu va preveni de unul singur schimbarea climatică, defrișările și poluarea, dar fiecare lucru micuț ajută. Cel mai ușor mod și cel care din păcate nu apare în mintea tuturor e cel mai simplu: doar nu arunca gunoiul pe jos după ce nu mai ai nevoie de el. Dacă ai putut să cari pachetul de chipsuri cu tine înainte să fie gol cum poți să nu îl iei pe cel gol înapoi la cel mai apropiat coș? Folosirea hârtiei reciclate de asemenea ajută mult căci nici un nou copac nu este tăiat pentru a te ajuta cu viața de zi cu zi.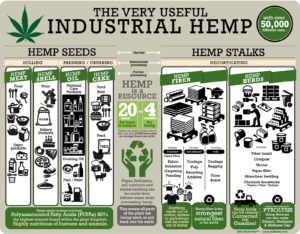 Produsele din cânepă sunt de asemenea o alternativă foarte bună, planta dând resurse valoroase într-un timp mai scurt; de asemenea nu necesită foarte multe resurse și nu extenuează solul la fel de mult. Cu o varietate largă de folosiri e cu adevărat o alegere minunată, de la mâncare la material de construcții: e ceva ce nu poate să facă?
O altă soluție simplă este să optezi pentru a merge sau a face o plimbare cu bicicleta în loc de a lua mașina, de a folosi mijloacele de transport în comun în loc de un vehicul personal de asemenea nu pare de parcă e așa mare lucru dar ajută cu certitudine.
Dar înapoi la principalul meu punct: de ce avem nevoie de copaci de fapt? Nu e numai pentru că sunt frumoși când te uiți la ei, deși studii au arătat că pacienții cu o priveliște verde au avut o recuperare mai rapidă… Motivul evident este pentru că produc oxigen și ei bine, asta e literalmente ceva fără de care nu poți trăi, ei filtrând peste de 21 kg de dioxid de carbon pe an (un singur copac) e deasemenea destul de uimitor.
Sistemul de rădăcini previne eroziunea solului, umbra lor poate ajuta la răcirea zonelor urbane, de asemenea salvându-ți banii la a îți răci casa vara și asigurând protecție împotriva vântului ceea ce poate ajuta la micșorarea costurilor facturii tale de iarnă. Poluarea aerului nu e singura poluare cu care ajută, poluarea fonică e de asemenea micșorată în zone cu copaci. Peste toate astea doar gândește-te la toată mâncarea pe care o asigură, de la fructe la sirop și jucând un rol vital în producția de miere. Sunt de asemenea proprietăți medicinale care pot fi extrase dintr-un număr de copaci (măr, frasin comun, castan, fag, cedru și nuc negru doar ca un exemplu).  Deci următoarea ta plimbare prin pădure sper că vei vedea aceste frumuseți antice ca pe minunatele lucruri vii care sunt și vei fi atent la împrejurimile tale. Puncte în plus dacă pleci cu mai mult gunoi decât ai adus. Mulțumesc pentru lectură, sper să vorbim curând, îmbrățișări și pupici până atunci.
---
Robert este în România pentru o perioadă de cinci luni, din iulie 2018 până în noiembrie 2018, în cadrul proiectului Building Youth supportive Communities – Environment [2017-2-RO01-KA105-037748] proiect cofinanțat de Uniunea Europeană prin Programul Erasmus+ și implementat în România de către Curba de Cultură.