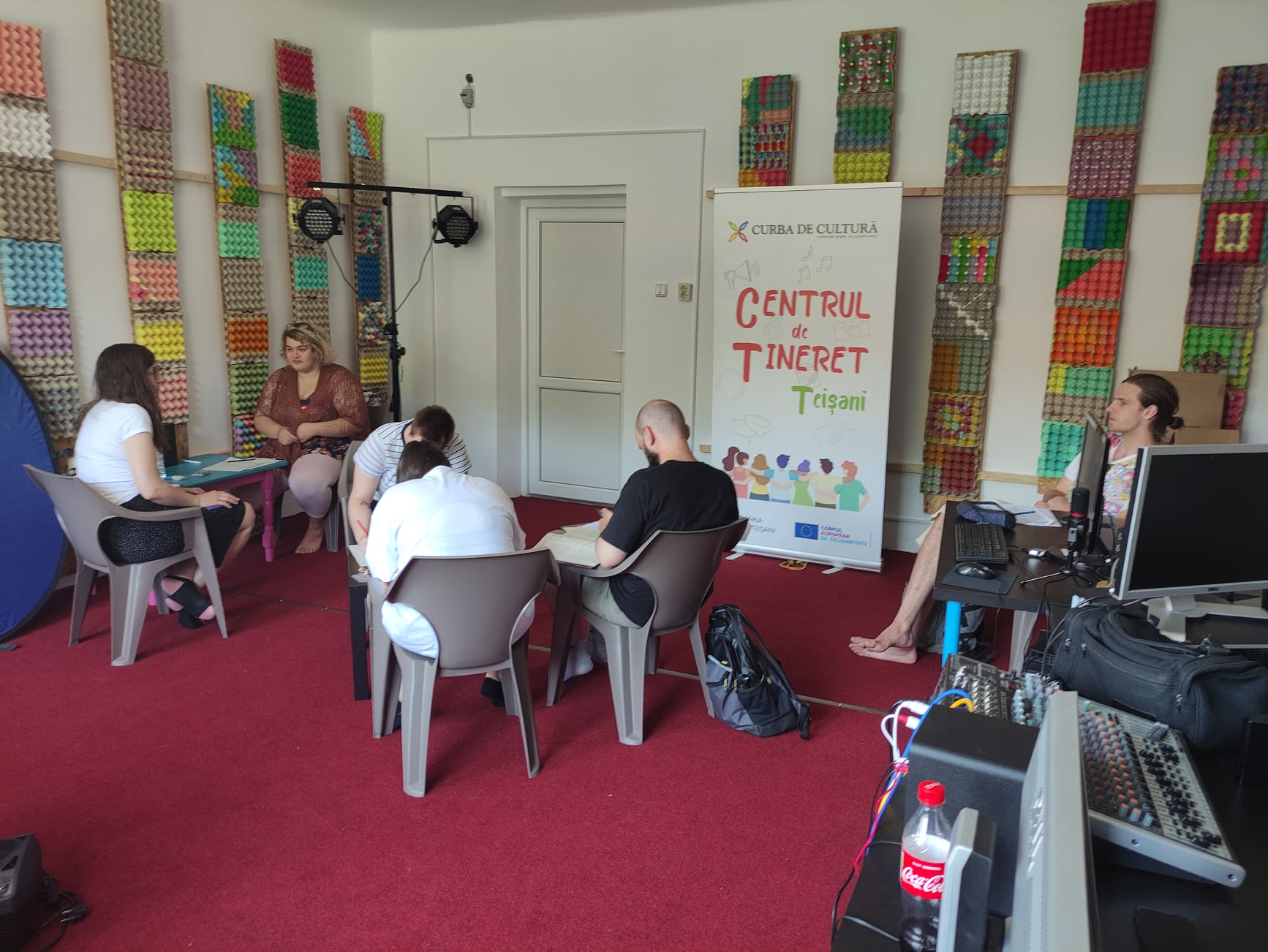 By
cosmin catana
We have just completed the training for youth workers entitled Dungeons and Dragons: an adventurous approach to global learning .
14 youth workers and DMs from 4 countries met with Global Learning and D&D game in Romania.
They shared their creativity and experience of working with young people, helping them create dozens of relevant and adventurous scenarios for young people from all over Europe.
D&DGE is a strategic partnership project in the field of youth, co-financed by the European Union through the Erasmus+ program, implemented by the Drustvo D20, Curba de Cultura and other partners.
===
Tocmai am finalizat cursul de formare pentru lucrătorii de tineret intitulat Dungeons and Dragons: o abordare plină de aventură a învățării globale .
14 lucrători de tineret și DM din 4 țări s-au întâlnit cu Global Learning și jocul D&D în România.
Aceștia și-au împărtășit creativitatea și experiența de lucru cu tinerii, ajutându-i să creeze zeci de scenarii relevante și aventuroase pentru tineri din toată Europa.
D&DGE este un proiect de parteneriat strategic în domeniul tineretului, cofinanțat de Uniunea Europeană prin programul Erasmus+, implementat de Drustvo D20, Curba de Cultură și alți parteneri.