By
Kristina
My name is Gertrudis, I am 28 years old and I come from a small town near the sea in Catalonia, Spain. I have studied Audiovisual Communication and Investigative Journalism, so I am very keen on these topics. I love being creative, communicating and I am very curious and interested in knowing more about different cultures and history, especially European history. Furthermore, I am interested in social change based on ecologism, gender issues and municipalism focus. Therefore, I have been participating and working with associations related to these issues in the last few years.
Nowadays, after residing in my quiet town all my life, I wanted to experience life in a foreign country and meet people from other cultures. The European Solidarity Corps allows me to get involved in a multicultural atmosphere, so I have been looking for projects and for the chance to enjoy some of them. When I read about the Discover Teișani project, I knew it was perfect for me. It is an opportunity to know in depth about Romanian culture which is quite unknown for me even though it has strong cultural connections with my country of origin, as the Latin language. Of course, I am excited also about the idea to live in a rural area, surrounded by nature that I would love to discover, photograph and just enjoy. For the moment I need to be patient and cautious due to the lockdown we need in these times, but these measures will be worthwhile.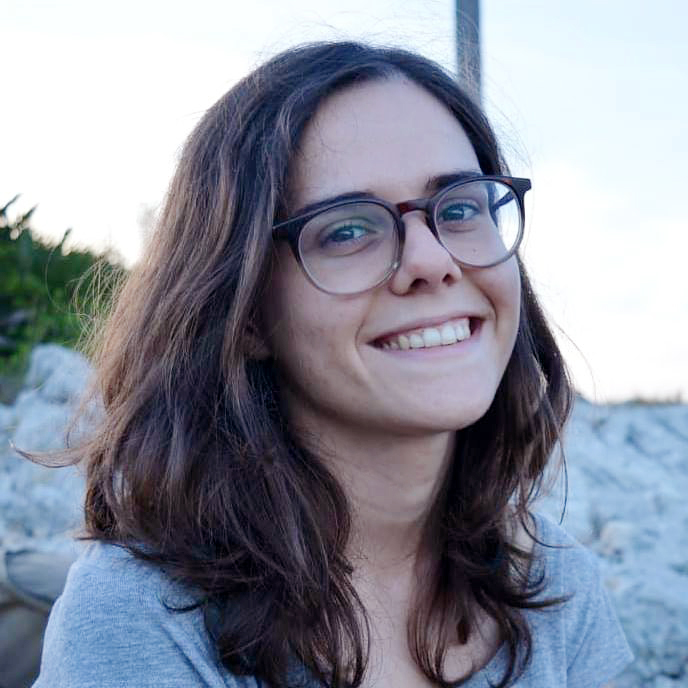 Numele meu este Gertrudis, am 28 de ani și provin dintr-un oraș mic de lângă mare în Catalonia, Spania. Am studiat Comunicare Audiovizuală și Jurnalism Investigativ, deci sunt foarte pasionată de aceste subiecte. Iubesc să fiu creativă în comunicare și sunt foarte curioasă și interesată în a cunoaște mai multe despre diferite culturi și despre istorie, mai ales istorie europneană. De asemenea, sunt interesată de schimbare socială bazată pe ecologism, pe probleme de gen și centrare pe municipalism. Așadar, am participat și am lucrat cu asociații legate de aceste probleme în ultimii ani.

În prezent, după ce am locuit în orașul meu liniștit toată viața, am vrut să experimentez viața într-o țară străină și să întâlnesc oameni din alte culturi. Corpul Europnean de Solidaritate îmi dă voie să mă implic într-o atmosferă multiculturală, deci am fost în căutare a proiectelor și a șansei de a mă bucura de unele dintre ele. Când am citit despre proiectul Discover Teișani, am știut că este perfect pentru mine. Este o oportunitate de a cunoaște în profunzime lucruri despre cultura română, care îmi este destul de necunoscută chiar dacă se află în strânsă legătură cu cultura țării mele originare, precum limbile romanice. Desigur, sunt entuziasmată de asemenea de ideea de a trăi în mediul rural, înconjurată de natura pe care mi-ar plăcea să o descopăr, fotografiez și de care pur și simplu să mă bucur. Pentru moment trebuie să am răbdare și să fiu precaută din cauza carantinei de care avem nevoie în aceste momente, dar aceste măsuri vor merita.