By
Ana Gomez
(Or how to know a country on the road)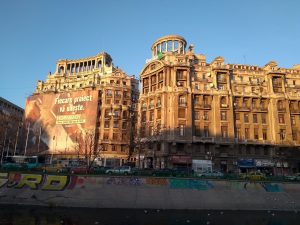 If you are willing to live an adventure during your holidays Romania is definitely your place to travel. It is a good place to discover it on the road enjoying its beautiful landscapes and paths that seem made for an adventure movie. That is why it is an incredible place for activities in nature and in rural surroundings, from walking through villages with the traditional Romanian essence, hiking through the mountains or other adventure sports such as climbing.
You can visit the country arriving at different airports in the main cities but soon you will discover that there are not many large cities. This makes Romania a great place to do a more local tourism, enjoy its traditions in a more real way and immerse yourself in the charm of a country that mixes the cultures of Central Europe, Eastern Europe and the Balkan Peninsula. If you wish it is a perfect place to enjoy your days away from the large concentrations of tourists queuing for everything).
As I said, it is an incredible country to discover on the road, which will be part of a fun adventure. Also traveling by train here is an interesting option to enjoy beautiful and relaxing trips in which to appreciate the beauty of the country passing through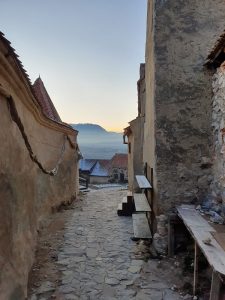 mountainous places that are a gift for the eyes, although depending on where you go the trip can be too relaxing because the trains here can only go at a maximum speed of 50km / h (soon you will also discover that everything in Romania has a speed limit and does not look anything like stress in other countries, just keep calm and take a deep breath: you are on vacation!) . Returning to the road, there are easy and effective ways to travel by road in Romania. You can rent a car and have a fun time on winding roads that will test your driving skills or you can use different websites that offer to share the trip and gas expenses with another person. However, my favorite adventure here is hitchhiking. Hitchhiking in Romania is part of the country's way of life. Show the most supportive face of the country and best of all, you know people from the country and it's cheap. Although English is not the most widespread language, today you have no excuses because even with the worst translator in the world you can communicate in different languages ​​with your mobile phone. You only need three essential things: a poster with your destiny, food and patience. Ah! and don't forget to have a plan B (just in case).
Once you are ready to discover the country of the Carpathians, deciding which places to visit can be a difficult task because it has many places of interest (beyond                                                                Vlad Dracul's castle).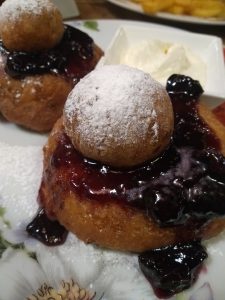 Something to keep in mind is that it is a country that has a relatively recent communist past so the impact of contrast in different cities will make you notice a very clear difference with other countries in Europe, however this is part of the charm of Romania since you will see contrasts that you do not find in central Europe or the westernmost part. In your travels you will find a very striking architectural contrast with medieval parts that transport you to magical places, modernist architecture of the late nineteenth century and beautiful examples of art deco, and all this invaded by the contributions of the communist period. Definitely if you want to see contrast Romania is your destination. If you want to see shocking nature Romania is your destination. If you want to discover a delicious meal Romania is your destination (and you will come back in love with sarmale, mamaliga and papanasi). If you are eager for adventures, discover a real culture in a real way and return home with the feeling that you have to process everything you have seen: Romania is your destination.
(Sau cum să știi o țara prin mers)
Dacă vrei să trăiești o aventură in vacanță, România este cu siguranță o alegere bună. Este un loc bun pentru a fi descoperit, admirându-i peisajele minunate și cărările care par făcute pentru un film de aventură. Din aceste motive e un loc incredibil pentru activități în natură în zonele rurale, de la a merge prin satele cu esență tradițional românească, plimbările prin munți sau alte sporturi de aventură precum escaladatul.Poți ajunge în țară prin aeroporturile orașelor principale, dar vei observa imediat că nu sunt foarte multe orașe mari. Asta face România un loc grozav pentru a iniția mai mult turism local, observând tradițiile-i într-o modalitate realistă cufundându-te în spiritul unei țări care amestecă culturile Europei Centrale, Europei Estice și Peninsulei Balcanice. Dacă îți dorești asta este locul ideal să te bucuri de zilele libere departe de zonele pline de turiști stând la coadă.
Cum am spus, este o țară uimitoare pentru a fi descoperită pe drum, care va fi în sine o parte amuzantă a călătoriei. De asemenea deplasatul cu trenul aici este o opțiune interesantă ca să te bucuri si relaxezi în vacanță, în care să te bucuri de frumusețea locului trecând prin zonele montane care sunt un dar vizual, deși depinzând de zona unde dorești sa călătorești, excursia poate va părea prea relaxantă deoarece trenurile aici merg cu o viteză maxima de 50km/h (curând vei vedea că în România orice are limită de viteză și nu reprezintă un stres, ca in alte țări) . Întors pe drum, există modalități simple si eficiente în legătură cu deplasatul pe străzile României. Poți închiria o mașină, testându-ți aptitudinile de șofer, sau poți folosi diverse site-uri care iți ofera posibilitatea de a împărți excursia și plata benzinei cu altă persoană. În orice caz varianta mea preferată este autostopul. În România, autostopul reprezintă o parte din modul de a trăi. Arată cea mai susținătoare față a țări și cele mai bune dintre ele, știi oamenii din țară și e ieftin. Cu toate că engleza nu este cea mai răspândită limbă, în ziua de astăzi nu există scuze, având chiar și cel mai prost translator poți comunica în orice limbi cu telefonul mobil. Ai nevoie doar de 3 lucruri esențiale: un poster cu destinația, mâncare și răbdare. Ah! Și nu uita să ai un plan B. O dată ce ești gata să descoperi țara Carpaților, să decizi care sunt locurile de vizitat poate fi greu deoarece sunt multe din care să poți alege (pe lângă castelul lui Dracula).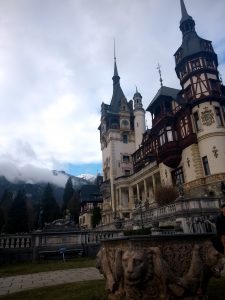 Ceva ce trebuie reținut este că e o țară cu un trecut comunist relativ recent, deci impactul contrastelor în orașele mari te va face să observi foarte clar diferențele dintre alte țări europene, deși asta e o o parte din farmecul României pe care il vei observa contrastând cu țările centr-europene și majoritatea țărilor occidentale. Pe parcursul vizitei o să găsești diferențe arhitecturale majore cu părțile medievale care te duc spre locuri magice, arhitectura modernistă din finele secolului al 19-lea cu exemple frumoase de art deco, toate acestea fiind invadate de contribuția comunismului. Cu siguranță dacă vrei sa vezi contraste, România este destinația ta. Dacă vrei sa vezi natură șocantă, România este destinația ta. Dacă vrei să descoperi mâncare delicioasă, Romănia este destinația ta ( și o să revii îndrăgostit de sarmale, mamaligă și papanași). Dacă ești dornic de aventuri, descoperit o cultură reală într-un mod realist și să te întorci acasă cu senzația că trebuie să procesezi ceea ce ai văzut: România e destinația ta.