By
Emilie Gillet
To adopt a dog in Romania, you have 4 different things to think about : The choice, the education, the cost and how to bring it back. I will give you some more details about it.
So first of all, the choice :
The choice of your animal is the most important things because you spend like 10 to 15 years with him. You have to take into account of your own needs and the needs of your future dog. To choose the good dog, you have to feel this special link that you can have between you two. Having a dog is like having a kid. During all his life you will have to take care of him. In general, it's better to adopt a dog who is from the street than from a shop. In the first option, you are saving a life. In Romania there is a lot of street dogs, it's impossible to save all of them but if you can offer to one a better life, just do it.
There is a lot of different type of dogs with a lot of sort of personality. You have to choose one you will match with your life style. For example, if you are someone who like to move and to hike during long hours, don't take a lazy dog and vice versa. Maybe try to search on Internet to know more about dogs and about how they are acting. This is some advice I can give you but if I'm talking about my own experience, it's more the dog who is choosing you than the inverse.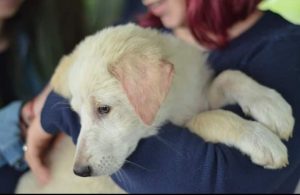 The second thing is the education :
As I said, having a dog is like having a kid. You can't just let him do whatever he wants, it won't work. Let's imagine, you are eating and you dog come to eat your meal or you are away and when you come back he did a mess in your house. It won't work. You have to take time to educate your dog, he is your responsibility. Take time, like 1 hour per day minimum to train your dog. Ask him to sit and to wait for the food, for example.
Also walk around with him, thanks to that you will be able to strengthen your links. It's really important for the education. If there is no trust between you two, you can not work together.
After that there is the cost :
If you take a street dog or a dog from a breeder, the cost will vary. Anyway, you will have to do his passport, to put him a electronic chip and get vaccinated for rabies. This is the minimum to do for your new dog. But if you would like to go in another country with him, you have to check the law of this country. Each has is own particularity and it's better to do everything to respect it. Otherwise your dog could be quarantined, at your expense.
During all the life of your animal you will have to pay things : the food, the veterinary if he has a problem, the renewal of the electronic chip,… It's expensive to have a dog so you really have to take it into account, don't think that it will be easy.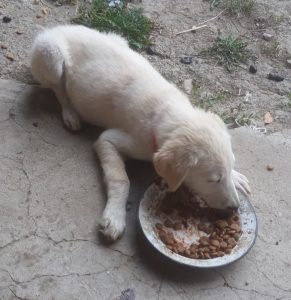 The last point is "How to bring it back in your country" :
To do that, you have to check the plane company. They all have different conditions but in every case, you will have to take a cage enough big for your dog and having all the condition I said before. Bringing a animal in the plane is really expensive so be sure that you have enough money and plan it long time before. Just make sure that your animal don't risk anything.
If your dog is vaccinated and in order with his paper, you can also go back home by car, if you like long travel. For that plan enough water and food for the travel (for you as well) and don't forget to make stop every 2 hours to refresh your mind and walk a bit with your dog.
So have a nice travel and have a nice life with your dog !
—
Pentru a adopta un câine în România, ai 4 lucruri diferite la care trebuie să te gândești: alegerea, educația, costul și cum să-l aduci înapoi. O să îți ofer mai multe detalii despre asta.
În primul rând, alegerea:
Alegerea animalului tău este cel mai important lucru, deoarece o să îți petreci între 10-15 ani cu el. Trebuie să iei în considerare și nevoile tale dar și nevoile viitorului tău câine. Pentru a alege câinele potrivit, trebuie să simți acea legătură specială pe care o puteți avea între voi. A avea un câine e ca și cum ai avea un copil. De-a lungul vieții lui va trebui să ai grijă de el. În general, e mai bine să adopți un câine al stăzii decât de la magazin. În prima opțiune, salvezi o viață. În România sunt foarte mulți câini ai străzii, e imposibil să îi salvezi pe toți, dar dacă poți să oferi unuia o viață mai bună, doar fă-o.
Sunt foarte multe tipuri diferite de câini cu o mulțime de personalități. Trebuie să alegi unul cu, care îți vei potrivi stilul de viața. De exemplu, dacă ești o persoană care îi place să se miște și să facă drumeții pe parcursul mai multor ore, nu lua un câine leneș și vice versa. Încercați să căutați pe internet și să aflați mai multe despre câini și despre modul în care se comportă. Acesta este un sfat pe care pot să ți-l dau, dar vorbesc din propria mea experiență, este mai mult câinele care te alege pe tine decât invers.
În al doilea rând, este educația:
Cum am spus, a avea un câine e ca și cum ai avea un copil. Nu poți să-l lași pur și simplu să facă ce vrea, nu o să funcționeze. Hai să ne imaginăm, tu mănânci și câinele tău vine și îți mănâncă mâncarea sau tu ești plecat și când vii el a făcut un dezastru în casă. Nu o să funcționeze. Trebuie să-ți iei timp să îți educi câinele, el este responsabilitatea ta. Ia-ți timp, cum ar fi o oră pe zi minim să îți dresezi câinele. Cere-i să stea și să aștepte mâncarea, de exemplu. De asemenea, plimbă-te cu el, mulțumită acestui lucru vă veți putea întării legăturile. Este foarte important pentru educație. Dacă nu există nicio încredere între voi doi, nu veți putea lucra împreună.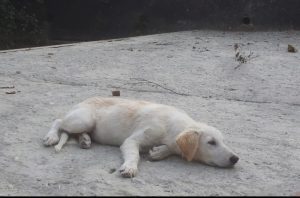 După aceasta este costul:
Dacă iei un câine al străzii sau de la un crescător, cheltuielile vor varia. În orice caz, va trebui să îi faci pașaportul, să îi pui un cip electronic și să îi vaccinezi pentru rabie. Acesta este minimul de făcut pentru câinele tău. Dar dacă dorești să pleci în altă țară cu el, va trebui să verifici legea acestei țări. Fiecare are particularitățile sale și este mai bine să faci totul ca să o respecți. Altfel câinele tău va fi quarantied, at your expense (în carantină, pe cheltuiala ta). De-a lungul vieții animalului tău va trebui să îi cumperi lucruri: mâncare; medicul veterinar, dacă are o problemă; reînnoirea cipului electronic….Este foarte costisitor să ai un câine, deci trebuie să ții cont de acest lucru, să nu crezi că o să fie ușor.
Ultimul punct este "Cum să-l aduci înapoi în țara ta":
Pentru a face asta, trebuie să verifici compania avionului. Toți au diferite condiții, dar în fiecare caz va trebui să iei o cușcă destul de mare pentru câinele tău și să aibă toate condițiile pe care le-am spus înainte. Aducerea unui animal într-un avion este foarte costisitor, așadar fii sigur că ai bani suficienți și planifică asta cu mult timp înainte. Doar asigură-te că animalul tău nu riscă nimic.
Dacă, câinele tău este vaccinat și in ordine cu actele lui, poți să te întorci acasă cu mașina, dacă îți plac călătoriile lungi. Pentru that plan suficientă apă și mâncare pentru călătorie(pentru tine de asemenea) și nu uita să faci o oprire la fiecare 2 ore pentru ați reseta mintea și plimbă-te puțin cu, câinele tău.
Așa că, să aveți o călătorie plăcută și o viață frumoasă alături de câinele tău!