By
admin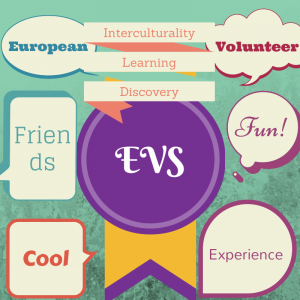 Poate că e vremea să aflați mai multe despre ce se întâmplă în spatele unui proiect de mobilitate SEV și cum ajunge el să fie implementat și să dea ocazia unor tineri să învețe și să călătorească.
Un proiect SEV este bazat pe un parteneriat stabil între trei organizații:
o organizație de coordonare – care aplică pentru finanțare la Agenția Națională (ANPCDEFP în cazul României), semnează contractul de finanțare odată ce proiectul a fost aprobat și poartă întreaga responsabilitate a proiectului precum și raportul la finalul proiectului.
o organizație de trimitere – care promovează oferta de voluntariat și găsește persoana cea mai potrivită pentru stagiu, apoi îi oferă pregătire înainte de plecare și suport pe toată durata stagiului precum și la întoarcere.
o organizație de găzduire – care se ocupă de toate aspectele practice ale proiectului (cazare, mese, transport local, materiale activități etc) dar și de cele legate de învățare (coordonator, mentor, cursuri de limbă, traininguri).
Alte sarcini care se împart între cele trei organizații sunt cele legate de monitorizare a proiectului, de diseminare și evaluare a rezultatelor, precum și de utilizare a acestora dincolo de durata de desfășurare a proiectului.
De cele mai multe ori însă una din cele două organizații, de trimitere ori de găzduire este și organizația coordonatoare, ceea ce simplifică puțin procesul de luare și implementare a deciziilor, dar crește numărul de sarcini și responsabilități pentru una din organizații.
După cum vedeți există o groază de factori implicați într-un proiect SEV, dar vă spunem mai multe, data viitoare.
Maybe is time for you to find out what happens actually behind an EVS mobility project and how it gets to the implementation phase and it gives the chance to some youngsters to learn and travel.
An EVS project is based on a stable partnership between 3 organizations:
a coordinating organization – which applies for funding to National Agency (ANPCDEFP în Romania), signed the funding contract once approved and bears the entire responsibility of the project as well as the final report in the end.
a sending organization – which promotes the volunteering offer and finds the most suitable person for the stage, offers preparation before departure and support during the entire stage as well as after the return of the volunteer.
a receiving organization – which takes care of all the practicalities (accomodation, food, local transport, materials for activities etc) but also of the learning aspects (coordinator, mentor, language training, other trainings etc)
Other tasks which these three organizations have are related to monitoring the project, disseminating and evaluating the results and using those results after the end of the project.
Most of the times though one of the two organizations, sending or receiving, takes the coordination responsibility making the process of taking and implementing decisions process faster but increasing the number of tasks and responsibilities for one of the organizations.
As you can see there are tons of factors involved in an EVS project, but more, next time.